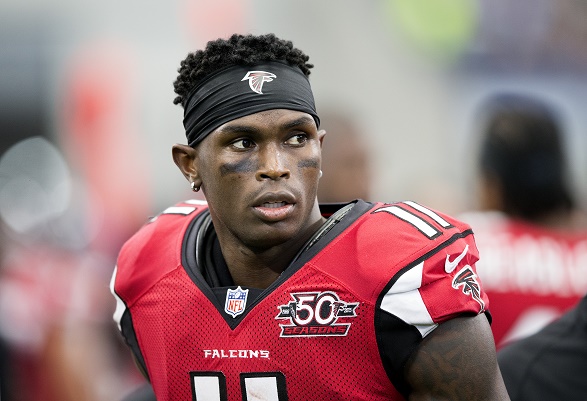 Football Stat Manna is a project that drops statistical nuggets from the world of pro and college football. We find numbers, data, or trends that are odd or surprising, and we drop them randomly throughout the day on Twitter and Facebook.
Here are the five most viewed and shared football stats from Football Stat Manna last week:
5) Brian Hoyer's last two seasons of passer production (2015-16): 25 TD/7 INTs, 238+ passing yards passing per gm (93.5 rating)
4) Martavis Bryant has caught 16 TD passes in 24 career games in the NFL (including playoffs)
3) In 18 games with Buffalo, where he has at least one carry, Mike Gillislee has scored 12 TDs
2) Derek Carr 2016 vs. the NFC South: 361.5 passing yards per game and 10 TDs/1 INT. 226.5 yards, 18 TD/5 INTs against all other teams.
1) In their last two seasons of play (2015-16), Ted Ginn and Julio Jones have each played 30 games, and each has 14 receiving TDs in that span
Follow Football Stat Manna: Twitter @FtballStatManna or on Facebook