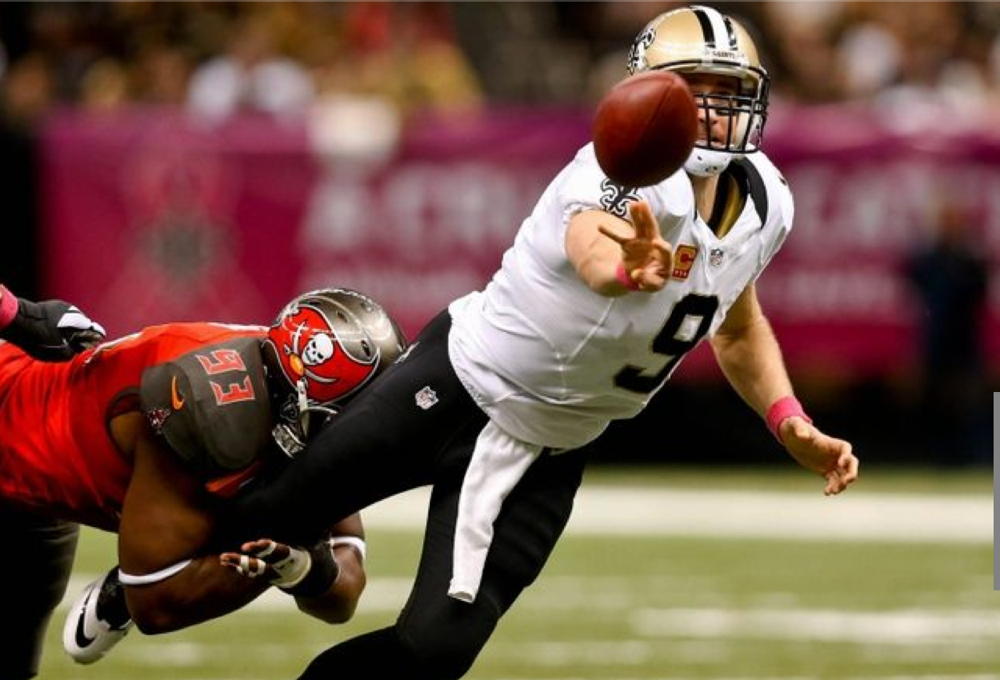 Written by Brian Murphy
01 June 2017
On Wednesday, me and my colleagues here at ASL submitted our early 2017 quarterback rankings, which were compiled for a set of consensus ranks that you can see here. I don't think I made any zany choices. I placed Ben Roethlisberger and Jameis Winston ahead of Matt Ryan. Cam Newton barely made my top 10, and I placed Dak Prescott 14th.
But it's completely normal to see those quarterbacks in different spots across the board. The industry seems to be in general agreement on only the top three QBs. In order, they are Aaron Rodgers, Tom Brady and Drew Brees. I guess that makes me way out of line by putting Andrew Luck second, in front of the reigning Super Bowl champion and a quarterback who could become the NFL's all-time leader in passing yards during the 2018 season.
Yes, I would rather own Luck than Brady. And I'd rather own Brady than Brees. Actually, I'd like to own many quarterbacks more than Brees. The past and future record-breaker scares me this year, especially at his current price point between the early third and the early fourth round. 
First, I am concerned about Brees' supporting cast. Namely, his receivers. From 2011-16, Brees could rely on in either Jimmy Graham or Brandin Cooks to be a stud. I know the cupboard isn't bare without those two around, but is second-year man Michael Thomas ready to fill those shoes? Can he? He's not nearly as explosive as Cooks and isn't as much of a matchup nightmare as Graham. He's a good player and attractive red-zone target, no doubt. But the Saints need him to be great, and I'm skeptical that Thomas will be the elite talent the Saints need, especially after he gained weight this offseason. That would stand to make a player who was already not known as a speed merchant a tick slower. More defensive attention is coming his way, and the league will adjust to Thomas in his sophomore season after his outstanding debut effort.
Elsewhere, Brees will continue to work with Willie Snead, hope to see Brandon Coleman take a step forward, chuck it deep to Ted Ginn Jr. now and again, and see if Coby Fleener can be something more than a tease. That's a rather underwhelming crew of secondary targets. In the backfield, Adrian Peterson, for all of his greatness, doesn't really add a ton as a pass-catcher. Thus, you will probably see Mark Ingram surpass his career-high in receptions this year (50). 
Granted, Brees threw for more than 5,000 yards and 34 scores without a 1,000-yard receiver back in 2008. But breaking news: That was nine seasons ago. That leads me to my second concern with the future Hall of Famer: his age.
Brees is 38. There's nothing in his stat profile that says a physical collapse is coming, and he has even said he wants to play until he's 45. Yet, you have to understand that there is significant risk involved when investing such a high pick or so many auction dollars into a player with that much, uh, experience. Sure, you could turn around and say, "Brady is 40, so why do you like him so much more?" Well, because Brady has at least two weapons (Cooks and Rob Gronkowski) who are each better pass-catchers than the best New Orleans possesses.
Still, the point remains. Trusting a quarterback in his late-30s or early-40s is kind of like the late stages of a game of Jenga. You know the fall is coming soon; you just hope you're not holding that last block before it all comes tumbling down.
We will be unveiling a second set of consensus positional ranks in August. Perhaps I'll move Brees down my personal list then. I probably played it too safe by keeping him in that top tier of quarterbacks. But as I've thought about it more and more throughout the day, I took a second look at Roethlisberger and Winston, and the thought of obtaining one of them three or four or five rounds after Brees has been selected seems increasingly sage.