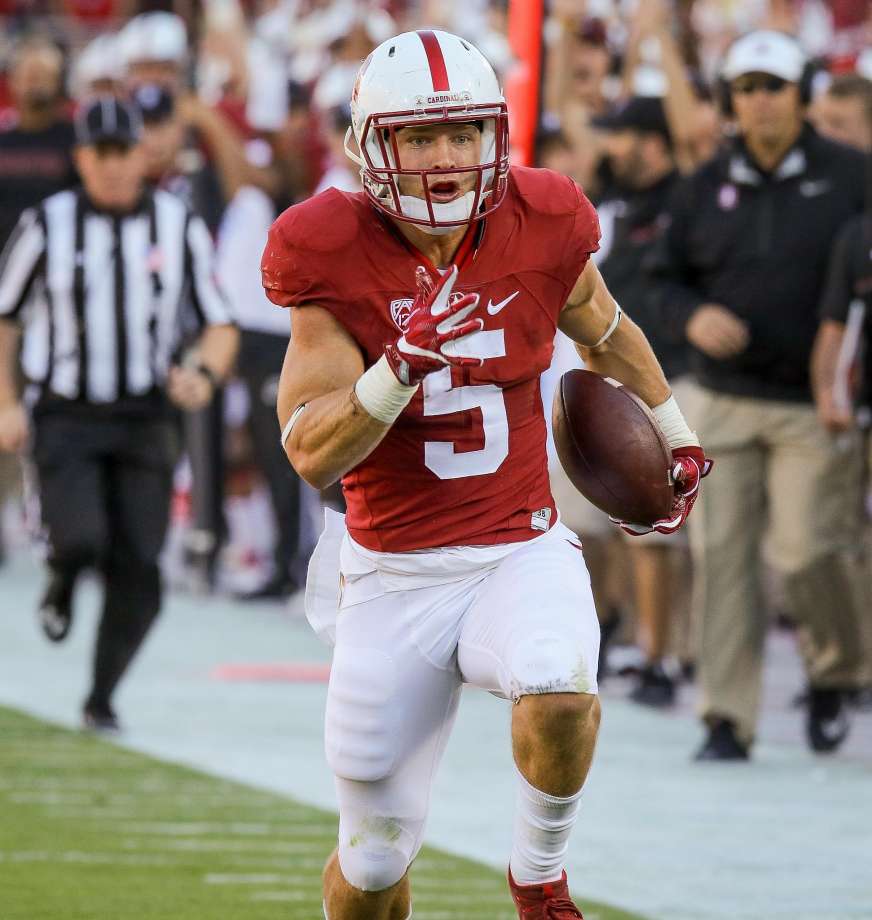 Written by John Adams
27 April 2017
For NFL teams in desperate need of a running back, Leonard Fournette is the King of the Hill, but once he's off the board in this year's 2017 Draft, teams have a much tougher choice looming in front of them.
The two obvious picks are Stanford's versatile Christian McCaffrey versus Florida State's volatile Dalvin Cook. Both players are blessed with terrific speed (both around 4.5 in the 40) and impressive big play ability.
Both players are about the same size, the Stanford product is listed at 5'11 and 203 pounds, while Cook stands at 6 foot and 209 pounds. Even their college numbers look pretty similar with both players eclipsing the 5,000-yard mark in 3 seasons of football.
But given all of those similarities, McCaffrey's stock is on the rise while Cook may be in danger of slipping down to the second round. Perception is perceived as reality in the NFL and while McCaffrey has had nothing but rave reviews and positive press, Cook has been publicly hounded for multiple run ins with the law.
While there is little question that Cook possesses top round talent, many teams view his off-field behavior issues and shaky performance at the combine as a liability. Another issue with the Florida State product that could be scaring off potential suitors is that Cook has a problem hanging onto the ball.
When talking about Cook, an NFL Executive summed it up like this, "Fumbles and arrests are a bad combination. He's got a lot of ability but he's got on the field problems with ball security and multiple arrests off of it.