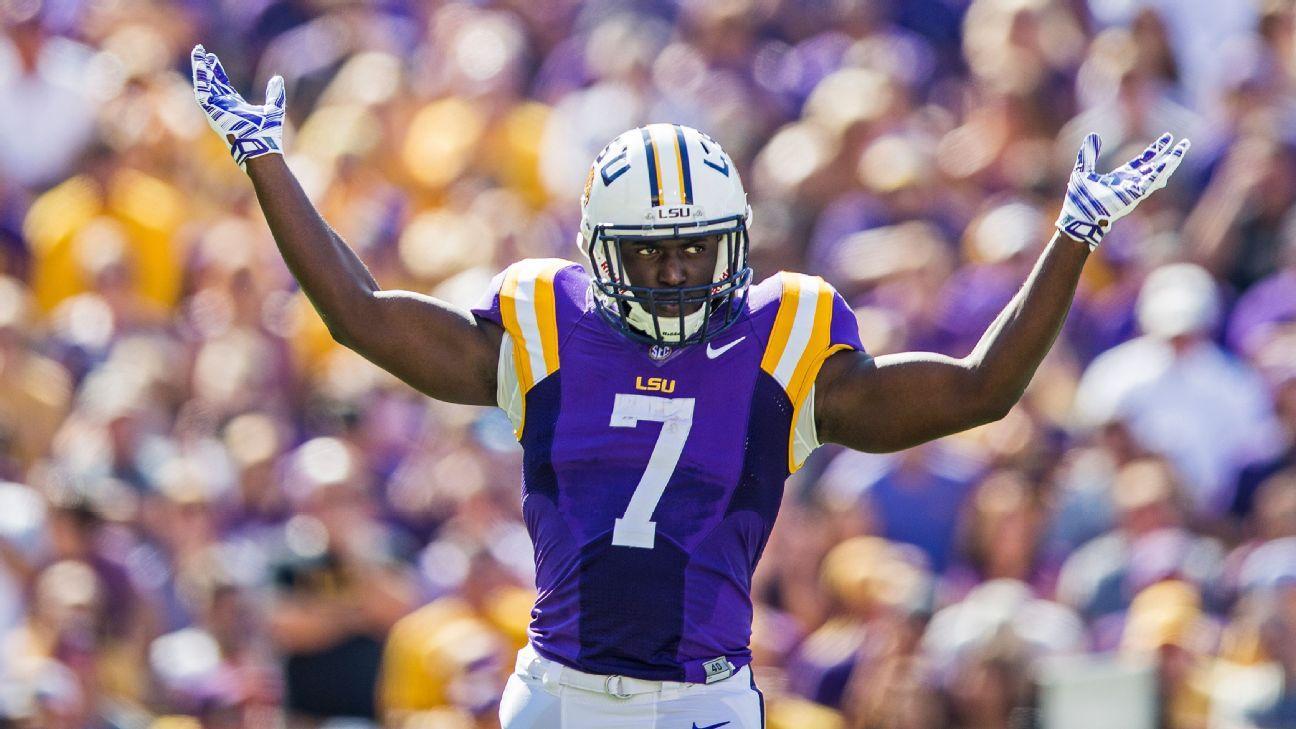 Written by John Adams
18 April 2017
Like every NFL Draft, the speculations on player selections range from mild to wild. From three quarterbacks gone in the first round to NO quarterbacks gone in the first round, the opinions are all over the map. Quarterbacks are the wildcard picks, so we are going to ignore them completely while identifying the top two (non quarterback) offensive prospects in this year's draft.
Leonard Fournette, RB
No matter which Mock Draft you take stock in, there is one player on the offensive side of the ball whose number comes up at the top every draft and his name is Leonard Fournette. Boasting bruising power and breakaway speed, this running back is a 6-foot-tall, 240-pound force of nature. He is the cream of the crop and is drawing mythical comparisons to players like Adrian Peterson and Bo Jackson.
To say Fournette loves contact is a massive understatement, he bludgeons defenders like a linebacker and he does it with wide receiver speed.
The Browns own the top pick and obviously need a running back, but the team can't go to Fournette because they have too many other holes to fill. There's no question that the 49ers could use the help, but again, they have other fish to fry. The most likely destination for Fournette is Jacksonville where the LSU product would move to the top of the depth chart.
Barring injury, a player like Fournette is ready to start in the NFL and it would be a shock if he weren't one of the top ten players off the board.
Mike Williams, WR
There is some debate on who will be the first wide receiver off the boards this year, but the overall consensus is leaning heavily towards Clemson wide receiver Mike Williams. After sitting out the majority of the 2015 college season, Williams started 15 games leading the ACC with 98 receptions for 1,361 yards and 11 scores.
Williams loves to battle for the ball in the air and is at his best when a defender is trying to take it away from him. He adjusts to the ball as well as any veteran receiver and can snatch the ball out of the air or lay out for the diving catch.
NFL Network analyst Charley Casserly has heaped high praise on Williams believing that the Clemson product will be a more accomplished pro that Houston receiver DeAndre Hopkins.
"Watching the two of them coming out of college, off tape, to me, Williams has better separation, the ability to beat a defender one-on-one when he has to, inside and outside on cuts," Casserly said.
Top 15 Offensive players for this year's 2017 NFL Draft 
Leonard Fournette - RB, LSU
Mike Williams - WR, Clemson
O.J. Howard - TE, Alabama
Mitchell Trubisky - QB, North Carolina 
Corey Davis - WR - Western Michigan
John Ross - WR – Washington
Deshaun Watson - QB – Clemson
Dalvin Cook - RB - Florida State
Christian McCaffrey - RB – Stanford
David Njoku - TE - Miami
Patrick Mahomes - QB -Texas Tech
Alvin Kamara - RB – Tennessee
Marlon Mack, RB, South Florida
DeShone Kizer, QB, Notre Dame
Evan Engram, WR/TE, Ole Miss