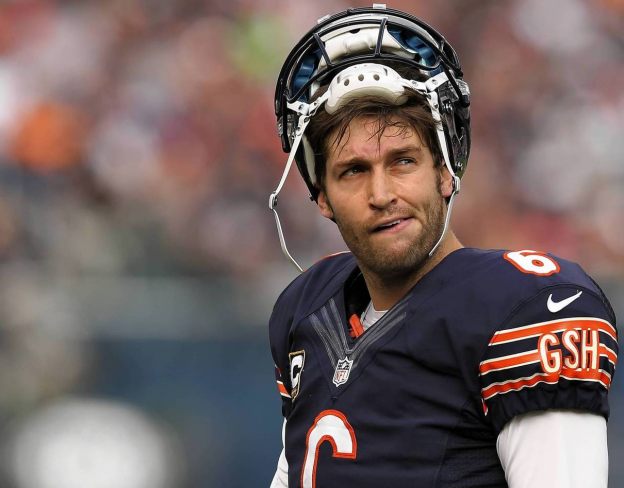 Written by Brian Murphy
13 April 2017
Report: The San Francisco 49ers 'are ready to give up' on RB Carlos Hyde
Here's a rumor, but a fairly significant one from a fantasy standpoint if it comes to fruition. Tony Pauline of Draft Analyst wrote Tuesday that the San Francisco 49ers are "seriously considering" using the No. 2 pick in this month's draft on LSU running back Leonard Fournette.
"The new front office wants a bigger back to run the offense and they're ready to give up on Carlos Hyde, who has had his struggles staying healthy since being drafted by the franchise in 2014," Pauline wrote.
Fournette is technically bigger than Hyde, but at 6-foot, 230 pounds, Hyde is no small fry. Yet I digress.
Hyde has missed 14 games in three seasons, but 2016 also saw him average 4.6 yards per carry over 217 attempts as part of San Fran's pathetic offense. Fournette is a special talent, but he has injury concerns of his own. Namely, there were reports last year that the ankle injury which hampered him throughout his 2016 season could be a chronic problem.
If the 49ers are so in love with Fournette to take him second overall, Hyde could find himself demoted as he enters his walk year -- or just cut outright. If the 49ers let him go, I bet a few teams would be highly interested in the 25-year-old. In a better offense and behind a better offensive line, Hyde could reach his full potential, and that would make him an RB1 in fantasy.
QB Jay Cutler may retire
Chicago Bears fans couldn't wait to be rid of Cutler. Now, it looks like no NFL fan base might get the chance to kick Cutler around. ESPN reported late Wednesday night that the Vanderbilt alum is considering retirement. This follows a report about two weeks ago from a Chicago Bears insider who said there is a "strong belief" Cutler won't play in 2017.
The Jets have been the only team tied to Cutler in the rumor mill since the Bears released him a little more than a month ago. Of course, it's understandable if no QB wants to be a part of the Jets' mess.
If Cutler does call it quits, it would wrap up a career that many will remember for his many careless passes and myriad bonehead interceptions, often one in the same. However, Cutler has thrown for more than 30,000 yards and 200 touchdowns. While he had barely any playoff success, this 2006 first-round pick has had a productive career. Don't overlook that.