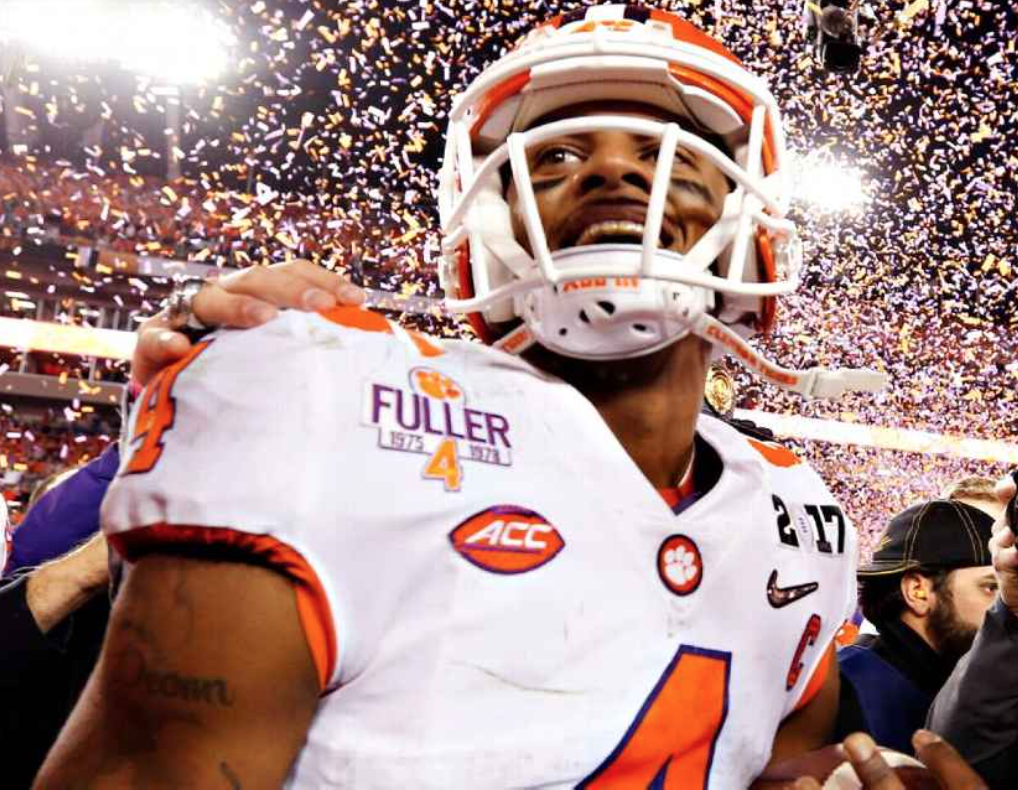 Written by John Adams
13 April 2017
In the land of NFL Mock Drafts, the mass consensus for the number one pick for 2017 is obviously Texas A&M DE, Myles Garrett. His otherworldly talent should make him a lock for the top spot, but you never know when a team will cast logic to the wind and grab a quarterback.
Quarterback sensations Deshaun Watson and Mitchell Trubisky are unquestionably the X-Factors in this year's 2017 NFL Draft. Realistically, they could go anywhere from 1st to 34th in this year's draft.
The Browns have the first pick and there's no question that the team needs a QB, but will they pass on Garrett to get one? And if they do draft Garrett, will the 49ers throw a wrench into things and grab Trubisky with the second pick?
That's why quarterbacks make the draft into a mystery for all prognosticators. Either team could roll the dice and wait until the second round to grab a quarterback, but both players could be off the board by then.
Here's our (Quarterback Heavy) top ten projected picks going into the 2017 NFL Draft:
 1) Browns        Myles Garrett, DE
 2) 49ers           Mitchell Trubisky, QB
 3) Bears           Solomon Thomas, DE
 4) Jaguars        Leonard Fournette, RB
 5) Titans           Jamal Adams, S
 6) Jets              Deshaun Watson, QB
 7) Chargers      Jonathan Allen, DT
 8) Panthers      Marshon Lattimore, CB
 9) Bengals        Derek Barnett, DE
10) Bills             Reuben Foster, LB