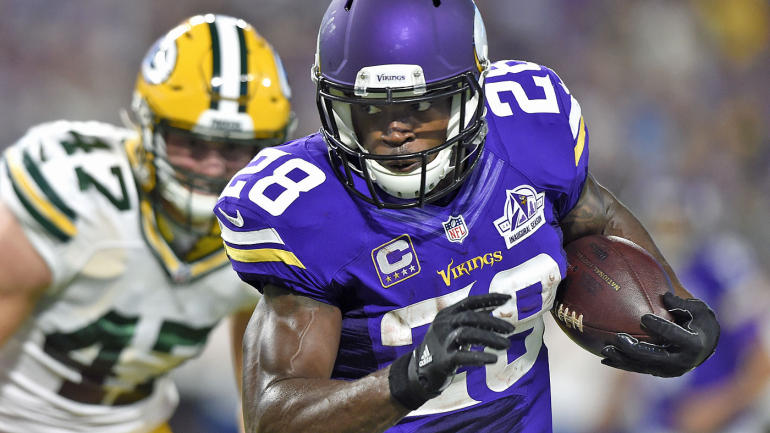 Written by Daniel Brown
03 March 2017
The NFL Combine has commenced and with the deadline for the designation of the franchise tag having passed we take a look at some of the bigger name free agents that are expected to hit the market this offseason and have some fun looking at which teams could be potential landing spots.
Quarterback:
The saying goes that if you have three quarterbacks you don't really have one and this is currently the perception of the Houston Texans despits splashing the cash last offseason bringing in Brock Osweiler. A quality quarterback can take an average team and make them a playoff team and likewise a playoff team to a potential Super Bowl winning team. Looking at the playoff teams from last year in the AFC half the teams appear set at quarterback (New England, Pittsburgh and Oakland), while two others could possibly use an upgrade to take them to the next level (Kansas City and Miami) and as mentioned the Texans are searching for answers. On the NFC side it could be argued looking at the quarterbacks that all the playoff teams from this past season are set for quarterback for the 2017 season with their biggest questions being the back up position.
Tony Romo (if released) – Romo is considered the best potential quarterback available (assuming he gets released by the Cowboys which is expected). Despite his age and injury history, or perhaps because of it, Romo appears to be a candidate for those three AFC teams mentioned earlier if they choose to upgrade the position. It's hard to see Romo agreeing to terms with a team that is not likely to be in the playoff race this season (such as Browns, 49ers and Bears). IF the teams that made playoffs don't elect to upgrade there are a few fringe playoff teams that Romo could elevate to playoff contention, such as the Broncos (although they appear to be willing to roll with the younger guys at this stage), the Bills (if Tyrod Taylor is released.
Prediction: Romo is released by the Cowboys and entertains interest from the Chiefs, Broncos and Bills and ends up signing with the Denver Broncos.
Jay Cutler (if released) – Cutler is in a similar situation to Romo in that he has talent but just hasn't been able to get over the hurdle and make a deep playoff run and has recently suffered from injuries. Given the Bears record last year and the likelihood that they will struggle to compete again this season it's very likely Cutler is released. His options will be similar to Romo (if released) and it may be that Romo is the first domino to fall in the free agency for QBs. Cutler could end up in Buffalo if Taylor is released, or could be an option for the Jets, although their roster and the release of Brandon Marshall would suggest they are willing to continue through rebuilding for at least another year.
Prediction: In our opinion the best option for Cutler is likely to try and remain with the Bears. If that doesn't work out then his options will most likely be determined by the futures of both Romo and Taylor. We see him ending up in Buffalo if Taylor is released, otherwise he most likely has to take a backup job on a contender like the Falcons or perhaps even Tampa Bay.
Mike Glennon – Glennon has been the subject of trade talks for a while now but nothing has happened, and being stuck behind Jameis Winston probably means he will need to leave Tampa Bay to secure a starting job. The issue for Glennon is that he hasn't played a lot and teams will be a little reluctant to throw big money at an unproven QB following the Brock Osweiler experiment in Texas. Glennon is good enough to be a starter, but for him the opportunity is likely to be either with a rebuilding team, or perhaps as a back up to an older QB and be the future, such as the New York Giants or Pittsburgh Steelers.
Prediction: Glennon is targeted by the Jets and possibly Bills (if Taylor is released) and possibly the 49ers. If he chooses not to go to these teams but prefers to back up an older player we think both the Giants and Steelers come knocking. All that being said we think the Jets throw some money at him (not Osweiler money but a more team friendly number) and he ends up with the Jets.
Tyrod Taylor (if released) – Here is another situation where a solid quarterback (especially from a fantasy perspective) is the subject of release talks. If he is released Taylor will have a few options for his next landing spot, and it will largely depend on where he lands as to his fantasy value. He could end up in San Francisco or Chicago where he would be the starter, or may have options to back up an existing quarterback such as Pittsburgh, the Giants or even the Arizona Cardinals. It's hard to see the Cardinals looking at him seriously though given it would detract from David Johnson's ability to have a read-option style quarterback, but it certainly wouldn't surprise to see him here.
Prediction: If he doesn't agree to terms with the Bills we think Taylor could end up as the next starting quarterback for the Chicago Bears.
Running Back:
Already this offseason several teams have announced the cutting of big name running backs. These backs may be in the twilight of their careers but they still have something to offer teams willing to take a chance on an older running back with injury concerns.
Adrian Peterson – Having been released by the Minnesota Vikings, he will look for a new home in 2017 and despite his age and injury history, there will be several teams that will take a serious look at Peterson. We doubt Peterson (or Jamaal Charles) will want to go to a rebuilding team, nor are they likely to be overly excited by being a backup, however given that most teams appear in reasonable shape from a starter perspective, that may be their best option. Peterson still has some hard running left in him and will garner attention from teams like the Saints, Seahawks, Raiders and Giants.
Prediction: Peterson would do well in many schemes, however the one we like the best for him is Oakland. They may have gone all the way this year if Derek Carr doesn't get injured late in the season, and with Latavius Murray looking more and more like he will test free agency, Peterson would be a gret fit here.
Latavius Murray – Murray is an interesting back. He has a ton of skill, holds onto the ball relatively well and can crack open big runs – especially behind a solid O-Line as he has in Oakland. The danger for fantasy owners with him is that he follows the path of Chris Ivory and others and chases the dollars ending up on a team that is not all together and he will end up putting up very average fantasy numbers. He could get interest from teams such as Green Bay, Baltimore, Minnesota and Indianapolis.
Prediction: Murray will try and get a deal in Oakland but it will depend on what they do with Carr as to how much money they have and are willing to invest in Murray. Given his inconsistent role last year, we think he ends up testing free agency and finds a new home in Indianapolis … and it ends up being a fantasy black hole for him.
Eddie Lacy – Lacy is a very interesting free agent. All the talk seems to suggest that Green Bay would like him back, however his tenure there has been very up and down. If he doesn't get a new deal with Green Bay, teams like the Vikings, Seahawks and Patriots could come knocking on his door.
Prediction: Lacy signs a new deal and stays in Green Bay.
Jamaal Charles – Charles was a great fantasy back for a number of years. He has said he is willing to continue to play and wants to play for a contender. This makes a lot of sense, however given his injury history recently he isn't someone we expect a team to chase in free agency. While Peterson could easily sign early in FA we expect Charles to sit around for a little while longer waiting for the right opportunity. He still has great value as a 3rd down back, especially in an offense that utilizes the check down. Looking at the list of contenders that could use a weapon like this, the potential landing spots become pretty narrow. The Cowboys, Raiders and Colts could all use him. Los Angeles Chargers could be a dark horse here as well depending on what they do with Danny Woodhead.
Prediction: Charles will need to be patient in free agency but will find a home as a reasonably cheap back up to Ezekial Elliott in Dallas.