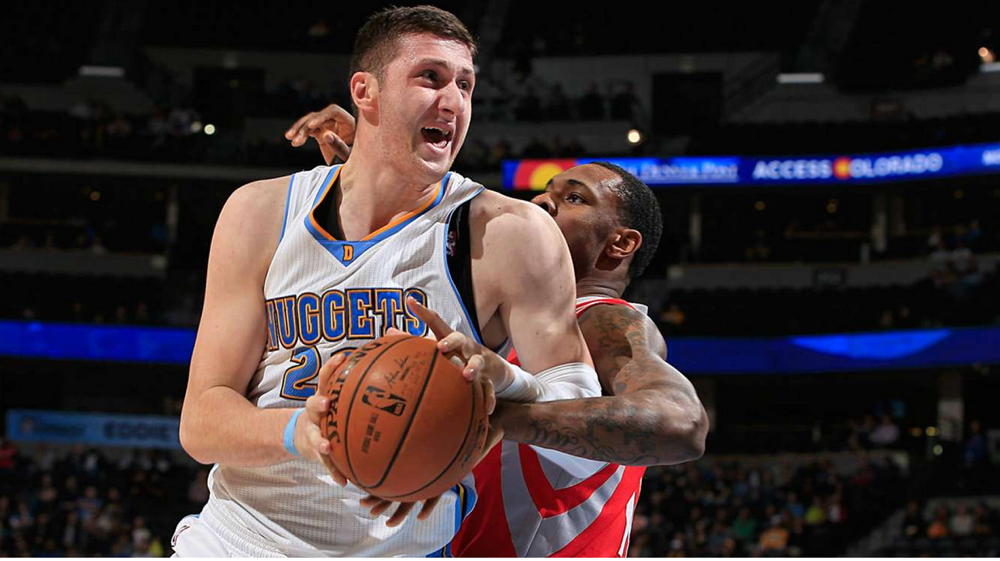 Basketball News 
This year's rookie NBA class seemed to have only a few bright spots in Jabari Parker and Andrew Wiggins, but the overall talent level of the group seems to be ever increasing. Wiggins should be a lock for Rookie of the Year with Parker falling victim to a torn ACL, but there are some other players who have certainly had significant impacts on their respective squads.
Looking at big men, 20-year-old Jusuf Nurkic has really developed into a solid force for the Denver Nuggets. His role will only continue to grow with Timofey Mozgov now a member of the Cleveland Cavaliers. Though his 6.5 PPG and 5.5 RPG don't jump out at you, one must take into consideration how much he has improved, and his potential to continue to grow and develop into something special. Nurkic has struggled very recently, failing to reach double digits in both scoring and rebounding because he keeps finding himself in foul trouble. Before the fouling issues began, he transforming into a dominant force down low right before our eyes. From late December to early January, he averaged 12.5 points, 7.7 rebounds and 3.2 blocks over a six-game span. Look for Nurkic to get back on track as the starting center for the Nuggets, as he has little competition for minutes at the position. His potential ceiling is pretty high, especially in rebounds, blocks and field goal percentage.
Elfrid Payton is without a doubt the best passer out of the rookie class and is quickly becoming a game-changer for the Orlando Magic. He's demonstrated the potential to spread the ball around earlier on this year, but has really played at a high level as of late. During his last four games, Payton has averaged 16.5 points, 7.8 assists, 4.5 rebounds and 2.3 steals per game. The only concerning statistic lies in turnovers, as the rookie point guard has also seen a rise in that area, turning the ball over 13 times in his last 3 games. Payton should see more action as he has shown flashes of greatness, as he looks to help lead this young Magic team to the playoffs (Magic are currently 3.5 games back from the 8 seed in the East). Payton should end the season leading all rookies in assists per game, and hopefully he can keep the turnovers down.
The appeal of Andrew Wiggins is very simple, he can do it all. He has proven his explosive 5-stat potential production and has current highs at 31 points, 9 rebounds, 5 assists, 3 blocks and 4 steals (personal records in scoring, assists and blocks completed in the same game). The number one overall pick has a unique set of skills, as he can score from anywhere on the floor, ranging from threes to driving to the hoop. Look for his scoring numbers to be consistently decent (around 18-20 points per game) as he gains confidence and becomes more acclimated to the NBA. He's quick enough to beat his man with dribble penetration and if he and his teammates begin to build rapport, he should get assists when they make strategic cuts to the basket. His rebounding numbers may settle around 5-6 per game, especially with the eventual return of Nikola Pekovic, but his assists and steals should increase slightly in the latter half of the season.  He is becoming not only one of the best rookies, but one of the better NBA players in the league.  Definitely a great fantasy NBA play.
Keep reading ASL for the best fantasy basketball news around!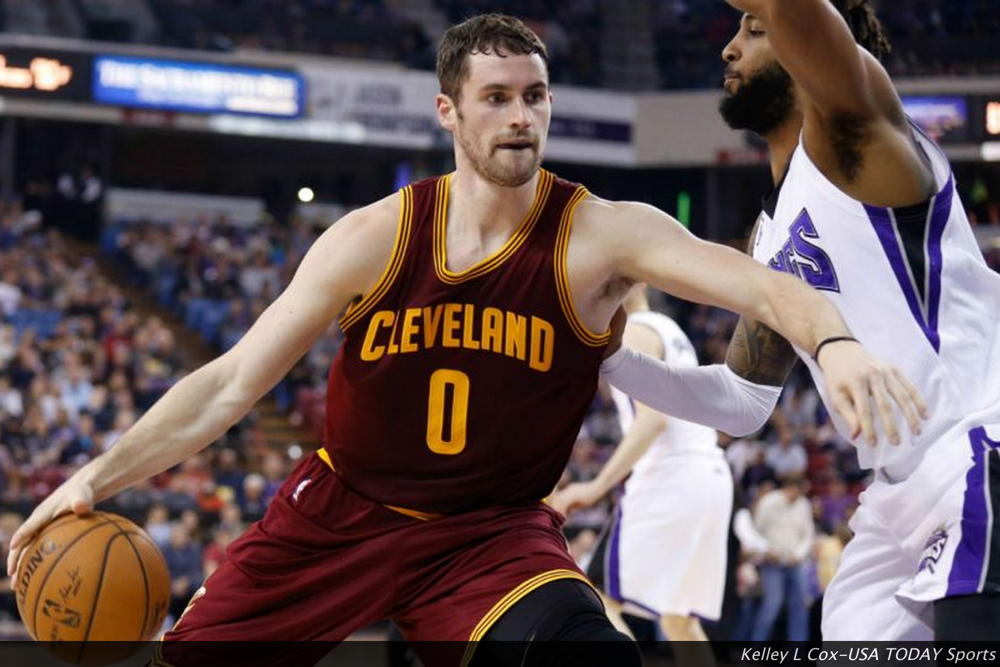 After missing his last 9 games tending to his knee and back, LeBron James returned to the court Tuesday night and Kevin Love looked lost on the court. After racking up five straight monster double-doubles with James on the sidelines, Love played just 27 minutes, shooting just 3-of-11 and grabbing 9 boards. Not a bad performance, but a shadow of what he's been up to since the start of the month.
Love, fantasy NBA stud, had really elevated his level of play as of late as he has had full control of the Cavs offense, but his role is already on the decline and he could easily become just another spot up shooter.
The Cavaliers had gone 1-8 in LeBron's absence, but the one bright spot had been Kevin Love's play. Love really turned it on after a slow start in his first year in Cleveland, averaging 23.4 points, 13.8 rebounds and 1 steal for a five game span, but that quickly came to an end Tuesday night. Coach Blatt decided to stick with a smaller lineup down the stretch and Love was benched for the entirety of the 4th quarter. His defense is a liability, and when his offensive game doesn't look strong, his weakness on the other side of the court really comes out. His lack of defense led to Suns F Markieff Morris reaching his career high in putting up 35 points in what should have been a win for the Cavaliers.
Cleveland was unable to beat the Phoenix Suns despite a major game from LeBron in his return, as well as a solid performance from newcomer J.R. Smith, simply because Kevin Love couldn't get himself involved. With a healthy Cavs team, Love serves as a barometer to represent how the team is playing as a whole and he must learn to put up numbers without being the focus of the team's offense. 
In the immediate future, expect Kevin Love to struggle to find his role on a new team with subpar chemistry, but he should be able to grow into a decent role as a 17-20 point scorer with 10-12 rebounds per game as he gets more acclimated to the offense. He will need to work on his spot up shooting as that is where he will receive the bulk of his looks in LeBron's offense, but he can definitely succeed with these limitations. It also seems as though Coach David Blatt is unable to handle his team of high profile NBA players, and will most likely be on his way out in the weeks to come. Hopefully they bring in a coach who can deal with a team of stars in Kyrie Irving, LeBron James and Kevin Love, and Love should benefit from the change significantly. 
For the latest fantasy basketball news, stay tuned to ASL!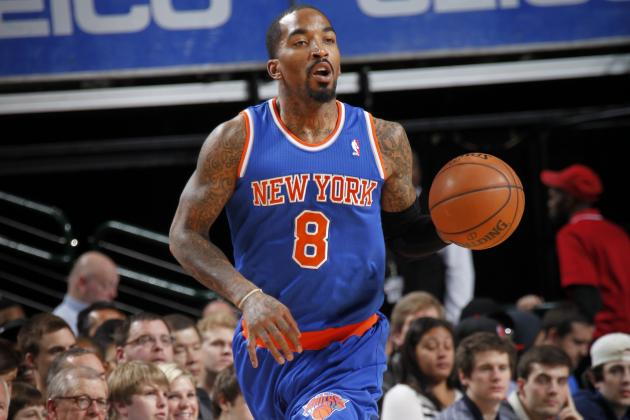 In recent basketball news, J.R. Smith could be suiting up for the Cleveland this evening after the Cavs acquired Smith and Iman Shumpert in a three-team trade earlier this week. The Knicks picked up 3 non-guaranteed contracts in the deal, acquiring Alex Kirk and Lou Amundson from the Cavaliers, and Lance Thomas from Oklahoma City. (all three players are expected to be waived). 
Smith will be a welcome addition to Cleveland, especially while one of the best NBA players alive, LeBron James, is sidelined.
That being said, Smith is currently having one of his worst seasons scoring just 10.9 points per contest on 40.2% shooting, but his upgrade in supporting cast could help those numbers rise. It will be difficult for Smith to get more than 20 minutes of playing time per game on a healthy Cavs team, fighting for minutes with Shumpert, Mike Miller and others, but could definitely make an impact. Expect Smith to struggle finding his role in the offense at first, but wind up scoring about 12 to 15 points per game in Cleveland.
As for Shumpert, he seems more like a natural fit for the Cavaliers. As long as he can stay healthy, he should come into the starting role as a defensive-minded player, who can aid in limiting opponents significantly. Shumpert is currently recovering from a shoulder injury that has kept him sidelined. As with many of LeBron's past and present teammates, Shumpert will most likely be transformed into a spot-up 3 point shooter, which could limit his value in standard fantasy basketball formats. Due to the style of play the Cavaliers endorse, Shumpert's ceiling as an asset should keep him around 10 points per game, with a couple 3 pointers, and 1-2 steals per contest. He should also make minimal contributions in assists in rebounds, as his value as a teammate will go far beyond his numbers.
Looking at the Oklahoma City Thunder, they added Dion Waiters at little to no cost, and now have another source of scoring to look to when the bench squad takes the court. Waiters will have a similar role on the Thunder as he did in Cleveland, and should continue to see upwards of 20 minutes per game. The 23-year-old guard has already received a vote of confidence from reigning and new teammate MVP Kevin Durant, who stated that the Thunder "are gonna make him feel wanted." Dion's overall production should rise slightly on his new team, but his ability to contribute heavily will be limited by Reggie Jackson's command of the second unit.
Now for the one team who picked up no players of importance, take a look at the Knicks. With Carmelo Anthony dealing with knee issues, New York had been turning to Smith to pick up the scoring slack. Since Smith and a near healthy Iman Shumpert are gone, and Anthony possibly getting shut down for the season, players will have to step up and fill the void. The first candidate for the task is second-year shooting guard Tim Hardaway Jr. Hardaway has shown his ability to provide a spark off the bench, but will now be thrust into the starting lineup indefinitely, and is most certainly worth an add in standard fantasy NBA formats.
The other man who will have to step up and take command of a weak Knicks team will be Quincy Acy. Acy has shown his versatility as of late, as he is a big man who can shoot the 3 ball, in addition to racking up rebounds and scoring in the paint. The depleted Knicks roster already had him receiving more minutes as of late due to injuries at power forward in Amare Stoudemire and Andrea Bargnani, but now he has become even that much more necessary for the Knicks. Expect Acy to take on a bigger role for this young Knicks team, and for his numbers to increase drastically, especially in points in rebounds as he gets more playing time. Shooting 52.6% from the field, and 79.1% from the free-throw line, he can most certainly be worth a look in deeper leagues for now, and could emerge as a solid option down the stretch.
It's also worth mentioning that rookie Cleanthony Early could be a sleeper pick-up as he becomes more well-oriented with the NBA style, and proves that he can do some damage as a scorer.