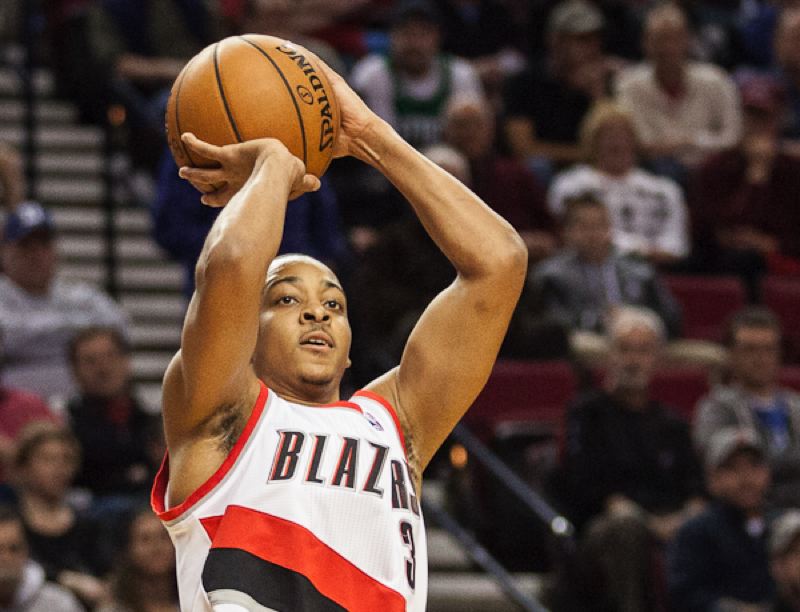 Basketball News
C.J. McCollum has been on fire since the beginning of the month and his high level of production should continue despite spraining his ankle. He's putting up solid fantasy basketball numbers in multiple categories and should be counted on to stay hot as the season comes to an end.  He could be a great fantasy NBA option going into the home stretch.
McCollum sprained his ankle in Portland's road loss to the Oklahoma City Thunder, but the sprain was too petty to even require an MRI, and he should have little restriction in the season finale.
With one game remaining on Portland's schedule, C.J. McCollum will get the start at shooting guard. The Blazers will take on the Dallas Mavericks, and the young scorer should see plenty of action with the myriad of injuries plaguing the Portland squad. The Northwestern division champions will be without Wesley Matthews, Arron Afflalo, and possibly Nicholas Batum as well, leaving major gaps to be filled by McCollum and company.
Before the loss to the Thunder (when McCollum left early due to injury), the 23-year-old guard had strung together 6 straight impressive performances. Over that span, C.J. McCollum posted averages of 18 points and 1.3 threes on 54 FG%, 4.3 rebounds, 2 assists and 1.7 steals per contest. This particular upcoming match up with the Mavericks might be an easy one for McCollum, as they could be without their best NBA players Chandler Parsons, Monta Ellis, Dirk Nowitzki, and Tyson Chandler, as Dallas is already locked in at the 7 seed for the playoffs.
Look for C.J. McCollum to continue his high level of play in a plus match up with the Mavericks, and for him to get some solid run for the playoffs as well.