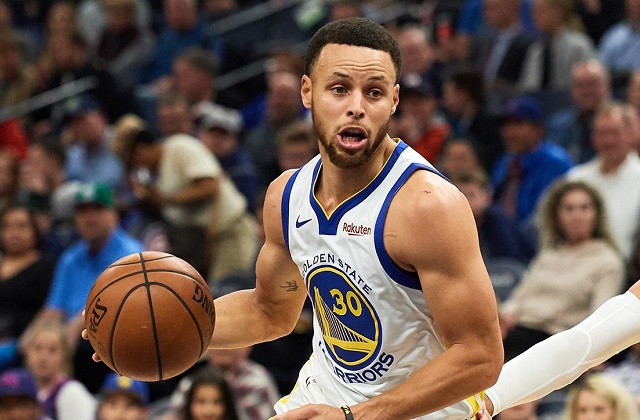 Written by Willard Simms
28 September 2019
Get all of Willard's top players by tier: Forwards | Centers | Point Guards
We are now less than a week away from the NBA pre-season of televised games. This is a good chance to see how the massive movement of players through free agency and trades will change the fantasy look of the regular season. It's time to start putting a tentative draft list together, and at least rank players in tiers so you can have some idea in what round you might want to take them. I'm listing point guards who, as of now, will probably be taken in the first few rounds of your fantasy draft. Since the exhibition season hasn't started yet, this is just a list of players to put on your "for the moment" wish list. You can follow news about them, note possible injuries, or possibly other players on their NBA teams that could make their value go up or down within each tier.
In the first round of your draft I would take any of the three guards listed here in Tier 1. All these players have been League MVP's. Steph Curry is expected to have a huge year, with Kevin Durant no longer on the Golden State Warriors. So, as of this moment I would take these players in the order listed, but things may change. For example, if it comes out that Steph Curry may be rested a lot during the regular season, then I would move him out of the first position in the Tier, but of course still take him in the first round.
In the second tier of point guards are players that may be taken in the first round and won't even make it to the second round. Take them in the first Round if you must, but remember that you are always trying to draft the best player available in each round that meets your team needs. Next week we'll get into looking for later round players that can be bargain basement steals, and also list three tiers of fantasy centers. So here we go with some early tips to help you win your fantasy league!
First Tier Point Guards: Steph Curry, James Harden, Damian Lillard
Second Tier Point Guards: Kyrie Irving, Kemba Walker, Russell Westbrook
Third Tier Point Guards: Mike Conley, Jrue Holiday, Trae Young
Fourth Tier Point Guards: Kyle Lowry, De'Aaron Fox, Jamal Murray
Fifth Tier Point Guards: Ricky Rubio, Shai Gilgeous-Alexander, Ja Morant