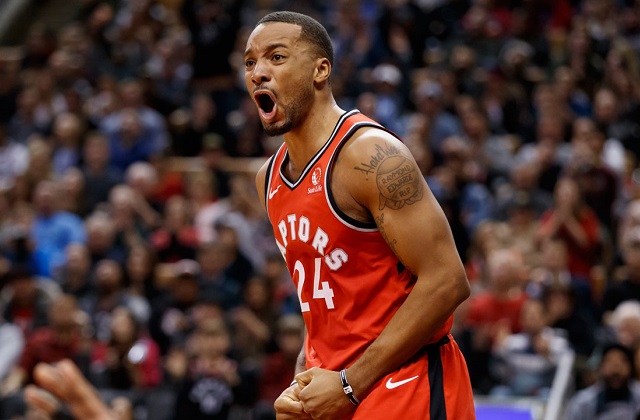 Written by Willard Simms

30 December 2019

The last weekend of regular season fantasy football is past, and now it's time to celebrate or mourn! I'm was in only one league, where I came in second to an opponent who got his highest point total of the year in the final week. That's fantasy for you, always unpredictable! So now it's time to focus on fantasy basketball, and today I'm providing some longer term tips for the several months our season will be running.

First, the injury situation in the NBA is the worst I've seen in all my years playing fantasy basketball. There are so many players that will be coming off injured lists in the next few weeks. Who should you try to pick up in a trade? Who might be on waivers because there was no room on a fantasy team injured list for them? Who should you be patient with that's recently gotten off the injured list and isn't playing up to his usual standards? For the final column of 2019 I'll go over some of the players that could help you move up the standings long term in your league. Next week I'll get back to "Three players to try and get by any means necessary".

The following group of players are ready, or almost ready, to get back into playing full time again. Thomas Bryant, Marvin Bagley, Rui Hashimura, Norman Powell, Deandre Ayton, Dennis Schroder, and Marcus Smart. If you see any of them on waivers (unlikely) grab them immediately! Or if you can make a trade for any of these players, now is the time to do it. If they regain their old form (likely - but not a sure thing), you will get a far better deal now than after they get back to achieving the numbers they were putting up before they got hurt.



And then there are some other quality players who are still many weeks away from returning to action. Victor Oladipo, Jusuf Nurcic, Zion Williamson, Otto Porter, Steph Curry, Mike Conley, and Klay Thompson. If you're in a dynasty league these players are probably stashed on teams that hope they regain their form by the time the fantasy playoffs arrive. But they may be in danger of missing the playoffs with such a deep empty spot in their roster. Now is the time to offer their owners immediate help. If you're not in a dynasty league, you have an even better chance of acquiring them with a good trade offer. In my own dynasty league I'm hanging on to Zion Williamson, but traded him away in my re-draft league. We still don't know how much longer Zion will be out (as is the case with most of these players) or how long it will take him to get back into playing shape. So while it's a risky trade to go for any of the long term injury players, it may be worth it. It's up to you to decide whether the "risk vs, reward" is worth the chance.