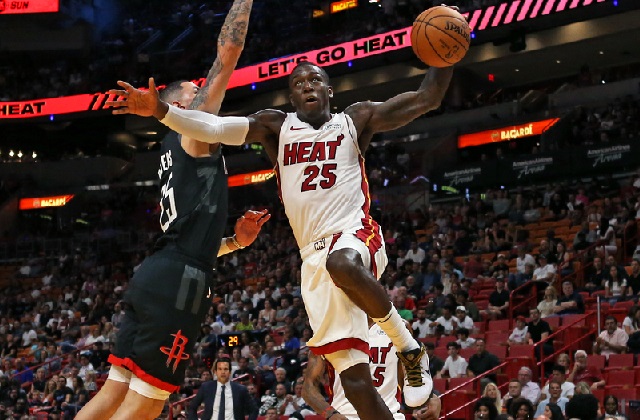 Written by Willard Simms

30 October 2019

Update from last week:
I recommended trading for Trae Young after his first regular season game. Since then only a few very elite fantasy players have had early season stats to match his first three games. He averaged 34 points per game, shot over 50% from the field, 80% from the free throw line, along with 4 three pointers, 9 assists, 6 rebounds, and a steal. Some experts think those numbers won't last, but I think he'll continue this way all season. The problem is that he just got injured in his fourth game and will be out of action for a while. Trade for him anyway! There may be some jittery owners out there who would take an offer now that they won't once he returns to action. Go for the trade and do it with a solid offer – because you may never have the chance for Young again!

Last weeks' recommendation, rookie Kendrick Nunn, is gone from waiver wires – he's now rated among the top 20 fantasy players. The player I'm recommending this week isn't a rookie, but a journeyman who's been around – and now finds himself in a very favorable situation.

Now on to this weeks "Three Players Your Team Needs". These are all players that are currently on many fantasy waiver wires:

Richaun Holmes is taking over for the injured Sacramento Kings Marvin Bagley, and put up very impressive numbers in his first game as a starter. In that game he scored 24 points with 13 rebounds and 2 blocks. He was a solid defensive force as a substitute, and with the Kings now desperately needing scoring, and having De'Aaron Fox playing masterfully at point guard – new Starting Center Holmes should get easy buckets close to the basket, as well as piling up lots of rebounds and blocks.



The Charlotte Hornets Devonte Graham, after racking up 23.5 points, 6.0 assists, 3.0 boards and 6.0 triples in two games, while shooting 62.5% from the field - has gotten a lot of notice. But he may still be on your leagues waiver wire, because in his third game his shooting completely fell apart, and he was only 1 for 13! However, the next game he shot close to 50% again and dished out 12 assists. I'm hoping that the 1 for 13 game was just due to rookie inconsistency. So act fast, if he puts together a string of solid games he'll be grabbed up by everyone the same way that Kendrick Nunn was!

Derrick Rose is back! Well, maybe only partially, as he's currently on a "playing time" limit in each game, but wow - he is really filling out those limits! In his first 3 games of the season he scored a total of 86 points – and that's while playing almost exactly 26 minutes a game in each game. Detroit Pistons Head Coach Dwane Casey has said that the minutes limit may get increased as the Season moves along and the oft injured Rose proves that he can handle it. We're talking about a former League MVP here, and while he won't go back to MVP form after recovering from serious injuries, he's clearly now the Pistons leader when on the court. We're talking about someone who for 3 straight years averaged over 23 points and 7 assists a game. I expect the still quick handed Rose to get more steals as he gets more playing time, and also to increase his assists total. Grab him if you can – the Rose is blooming again!