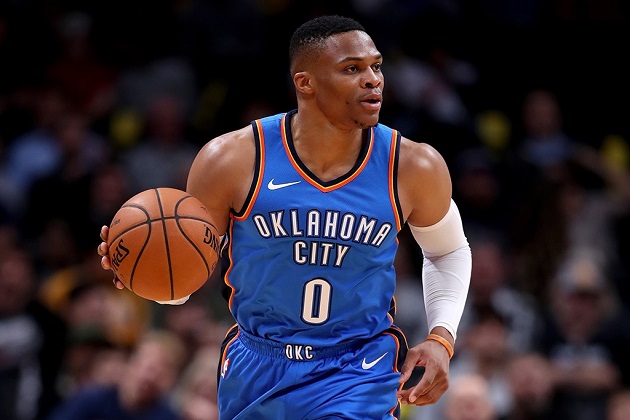 Written by Malcolm Kamenski
24 January 2018
As we approach the All-Star Break and move into the second half of the 2017-18 NBA season, the playoff race is becoming clearer and clearer with each passing week. So I thought, 'Who are the DFS leaders at this point ... who would be in the hunt for a top-8 FanDuel playoff berth?'


8. Andre Drummond, C, Detroit Pistons
The Pistons were a bit of a surprise early this season but have fallen off of late, currently sitting in ninth place in the Eastern Conference, just one game out of the final playoff spot. You can largely attribute their wins to their star center, Andre Drummond, who has been a beast with 1,890 total FanDuel points on the season and an average of 44 FD points per game.


7. Anthony Davis, PF/C, New Orleans Pelicans
The Pelicans are a franchise on the rise thanks to the powerful duo of Davis and DeMarcus Cousins. Sitting in sixth place in the West, New Orleans is primed for a playoff berth, especially if the Blazers pull one of their typical late-season slumps. Davis has been powering forward through the DFS rankings all season, averaging 50.2 FanDuel Points per game to give him a season total of 1,958! If those kinds of numbers continue, he should be in the top eight at the end of the regular season.


6. James Harden, SG/PG, Houston Rockets
Harden would be placed No. 1 if this list was based on player value. At a return of $5.2 dollars per game, "The Beard" is the most valuable DFS player this season. In points, he ranks sixth with 53.6 per game and 1,982 on the season. It's no wonder the Rockets are riding in the No. 2 chair in the Western Conference and have the third-best odds at the best sportsbooks to win the NBA Championship! Make sure to check those best sportsbooks for the latest odds.


5. Karl-Anthony Towns, C/PF, Minnesota Timberwolves
The Timberwolves have been a defensive powerhouse this year, and Towns has played fantastic basketball on both sides of the court. At 43.3 FD points per game and often carrying a price tag around the $9,000 mark, Towns has been a high-value player. He is averaging fewer points per game than those behind him here, but with 2,077 total points and a lower cost, he is FanDuel Playoff-worthy and a player to consider for situational breakout games.


4. Giannis Antetokounmpo, G/F, Milwaukee Bucks
Giannis has helped keep the Bucks above .500 and in the hunt for a lower-seeded playoff berth. Milwaukee is sitting in seventh place in the Eastern Conference, but the Freak is fourth on the overall daily fantasy boards! His 2,218.5 total FanDuel points and 52.8 per-game average are freakish indeed.


3. DeMarcus Cousins, C, New Orleans Pelicans
The other half of that power duo I mentioned above, Cousins is dropping 52.6 FanDuel points per game and has 2,365.8 on the season. Even at $11,500 (his Jan. 22 price), he is still greatly profitable with a $4.6 return per game.


2. LeBron James, SF/PF, Cleveland Cavaliers
Years in the league haven't slowed this guy down! The Cavs are currently struggling, but they remain the No. 2 seed in the East because of the No. 2 overall fantasy player. LeBron is putting up 53.3 FanDuel points per game and has dropped 2,398.6 on opposing teams throughout the season.

1. Russell Westbrook, PG, Oklahoma City Thunder
Yep, the ball hog is No. 1! And though he may have been annoying to watch in the past, Westbrook is putting up epic DFS numbers: 2,465.9 points on the season and 53.6 points per game. Often the most expensive player on the boards, he is still valuable with a $4.6 return per game.

Will these players stay in the top eight or will the likes of Jimmy Butler, Kevin Durant and LaMarcus Aldridge push a couple of these guys out?


Never miss ASL's latest fantasy sports news. Send us an email at newsletter@advancedsportslogic.com and list the sports you are interested in (NFL, NBA, MLB, NHL, EPL) to start receiving ASL's newsletter.