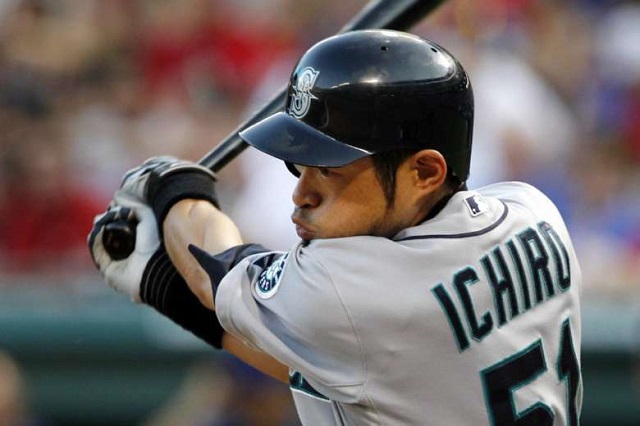 Written by Michael Nease
24 May 2018
Last week, you readers taught me a lesson. I defined MLB records as those being set after 1950. Baseball, after all, had been played for almost 100 years before that. There was a grand inquisition with many of you berating me for baseball heresy. This week, I offer my defense. Please hear me out and see the method to my apparent madness.
Yes, old dogs that are 68 like me can learn new tricks. Just please don't ask me to jump through a flaming hoop or fetch a stick from an ice-cold lake. What I will fetch, however, is some real data to explain precisely why I made that cutoff. This week, we will examine the differences between all-time and modern era record-holders. That will show why I limited my timeframe to the modern era. After you read my plea for leniency, please let me know how you feel now about going back to the olden years of baseball to determine records. 
My basic premise for starting at the modern era was that in the earlier years when many all-time records were set, the parameters of baseball were so much different, especially when it came to pitching.
PITCHING
MOST WINS IN A CAREER
All-Time: Cy Young had 511 wins in a career that spanned from 1890-1911.

Games played: 906
Games started: 815
Innings pitched: 7,356

Modern Era: Warren Spahn had 363 wins in a career that spanned from 1942-1965.

Games played: 750
Games started; 665
Innings pitched: 5,243.2
We see that Young had 148 more wins than Spahn. Eliminating the three years (1943-1945) that Spahn served in the military, he and Young played for a similar number of seasons, yet Young started 150 more games and pitched about 2,100 more innings.
With how pitching rotations have changed in recent decades, Spahn's record is pretty much unreachable, let alone Young's.
MOST COMPLETE GAMES IN A CAREER
All-Time: Once again, we see Cy Young at the top of the list here. Over his illustrious career, he pitched 749 complete games.

Games played: 906
Games started: 815
Innings pitched: 7,356

Modern Era: Here we find Warren Spahn representing the modern pitchers. He finished with 382 complete games.

Games played: 750
Games started; 665
Innings pitched: 5,243.2
We see that Young completed about 92 percent of his starts while Spahn wound up at 57 percent. Today, starting pitchers are required to be workhorses and have a lesser role in a game. With all of the bullpen specialization, this trend is likely to continue.  
MOST WINS IN A SEASON
All-Time: Old Hoss Radbourn won 59 games in a 112-game season in 1884.

Games started: 73
Innings pitched: 678.2

Modern Era: In 1968, Denny McLain won 31 games, the most in more than 35 years at the time. Nobody has won more than 27 games since. That season puts him in a tie for 107th all-time.

Games started: 41
Innings pitched: 336
This is about the most extreme difference. Look at the Radbourn record -- 73 starts in a 112-game season.  Winning 59 was great, but considering the frequency of his starts, that readily explains why he had incredible numbers. We are talking apples and oranges here when trying to rationalize which record to recognize.
BATTERS
MOST CAREER HITS
All-Time and Modern Era: Pete Rose had a brilliant career, spanning three decades from 1963-1986. His 4,256 hits represent the all-time record.

Games played: 3,562
At-bats: 14,053
 This record is pretty much unlikely to be topped given the career length of players today.
     2. HIGHEST CAREER BATTING AVERAGE
All-Time: The legendary Ty Cobb hit .366 over his career from 1905-1928.

Games played: 3,034
At bats:11.434

Modern Era: Ted Williams batted .344 from 1939-1960. He was out of baseball from 1943-45 as he fought in World War II.

Games played: 2,292
At bats: 7,706
This, to me, is a record that transcends all eras. We have to respect what Cobb accomplished. Some will argue that as the game evolved, pitching got better, but how can we determine that?
MOST CONSECUTIVE 200-HIT SEASONS
All-Time and Modern Era: Ichiro Suzuki is the only player in MLB history to have 10 consecutive 200-hit seasons. He did this from 2001-10 after playing nine stellar seasons in Japan.
If Suzuki had played his entire career in America, he would very likely be up near Rose as the all-time hits leader. As it is, Jose Altuve, currently riding a streak of four such seasons, is the only player at the moment who has a shot of equaling or breaking this record.
OK, jurors, do I deserve the mercy of the court?
MLB records and baseball statistics found via Baseball-Reference.com.


Over the years many readers have contacted me for fantasy baseball advice throughout the season. I look forward to helping you on your journey to win championships this year. You can contact me with any questions or comments at This email address is being protected from spambots. You need JavaScript enabled to view it., follow me on Twitter @mikeinsights, or join me as a member of Couch Tomatoes, my fantasy sports discussion group on Facebook: https://www.facebook.com/groups/330237687362965/
Never miss ASL's latest fantasy sports news. Join our mailing list. Send us an email at  This email address is being protected from spambots. You need JavaScript enabled to view it. and list the sports you are interested in (NFL, NBA, MLB, NHL, EPL) to start receiving ASL's newsletter.
Good luck! Have fun!