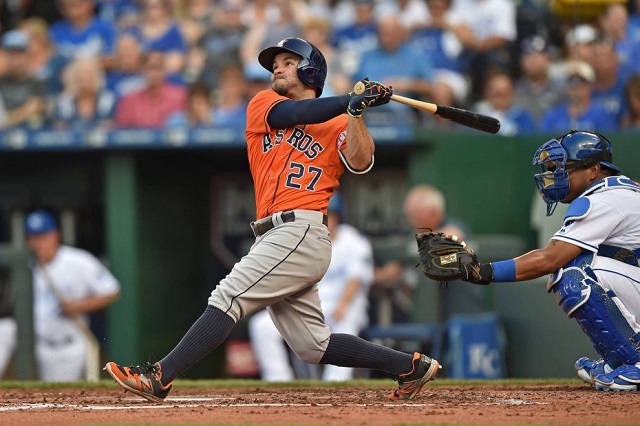 Written by Michael Nease
17 May 2018
When I first became aware about MLB, slightly more than 60 years ago, the game was so much more low-key than it is today. There were two eight-team leagues and without cable TV, the perception of the national nature of the game was generally told to us only by writers who were absolute wordsmiths and TV announcers and commentators who described the game in such a poetic manner. To me, the players of those days were giants in many ways.
Nowadays in discussion groups, everyone wants to determine who is the Greatest of All Time (GOAT) in various sports-related categories. These groups are skewed somewhat with people born after 1980 or thereabouts. When the questions are posed in discussions, the results are naturally tilted to players from the last three to four decades.
Admittedly, when I was young, I never paid much heed to old-timers such as Ty Cobb, Hank Greenberg, Kiki Cuyler and many others that had played before my time. Lou Gehrig, Babe Ruth and Cy Young though were legends in a way that was surreal, as though they played in an age of baseball that transcended the years.
Thus, I completely understand that the way younger fans today feel about players who played before they were born. As they say, "seeing is believing." Not having seen them, the players of my youth are just not relevant to the last couple of generations of baseball fans.
Here are some records that have been set since 1950. Maybe this will put a different spin on who are the real GOATs in MLB. One thing I firmly believe is that these records will never be broken.
Although they were set in a baseball world very similar to the one we live in today, many factors have changed. Those old-time players I worshipped were not quite as strong and fast back then as modern-day players, but their careers lasted longer. None of them were multi-millionaires looking to extend their playing time until they could hardly perform anymore. Now players get very wealthy fast. Breaking long-term records in this era is not as important to current major leaguers as it was many decades ago.
Pitching
Most Wins in a Career
Warren Spahn had a career that stretched from 1942-1965. He played for the Boston Braves and followed the team when they moved to Milwaukee, as part of baseball's move to expand west. He missed the 1943-1945 seasons serving in the military, like most able-bodied young American men of that time. He finished his career playing for the Mets and the Giants in 1965.
He won 363 games over his storied career. Nobody has beaten this record set over 50 years ago. Out of today's pitchers, the leading winners are Bartolo Colon (age 45) and CC Sabathia (age 37) with 241 and 239 wins, respectively. They are obviously not going to even come close to 363. In fact, since 1990, only four pitchers have joined the 300-win club: Roger Clemens, Greg Maddux, Tom Glavine, and Randy Johnson.
2. Most Wins in a Season
In recent years, 20 wins has become a semi-reasonable goal for SPs rather than a routine solid season for top-tier players. In 1968, 50 long years ago, Denny McLain of the Tigers carved a 31-win season into stone. This too is a record nobody will even approach unless the entire modern philosophy on pitcher management changes dramatically.
In a relatively brief 10-year career McLain only won 131 games, nowhere near earning a Hall of Fame nomination. Yet for that one magic season, he was golden. He had a historic 31-win season and he and the Tigers beat the Cardinals in an exciting 4-3 seven-game World Series. 
To put all this in context, few SPs even get 31 starts in a season nowadays. 35-37 starts are just about the maximum. Adding fuel to the unbeatable record fire is the fact that Bob Welch of the Oakland A's was the last 25-game winner in 1990, 28 seasons ago. That's still six wins short of McLain's mark.
And yes, you are absolutely right, there was a dark side of the McLain story that he is still living down today. I have had the pleasure of speaking to Denny and I know he carries his sins heavily on his back. For that one year, he had one of the greatest seasons any ballplayer ever had. And that my friends, is how I shall remember him.
3. Most Complete Games in a Career
Obviously, this is another record set years ago. Since the turn of the century, only two SPs have even hit double figures in complete games in one season. They are the surprising duo of Sabathia in 2008 with 10 and James Shields in 2011 with 11.
Warren Spahn, the career wins leader, is also the all-time record holder in complete games. His record of 382 is absolutely insurmountable in this era of specialized relief pitchers. No game-plan today is designed to encourage a pitcher to ever go a complete 9 innings anymore.  


 Batting
 4. Most Career Hits

Over the course of his 24-year career, Pete Rose hustled his way to 4,256 hits. Unfortunately, Rose is now known more for his gambling ban than his electrifying play on the baseball diamond. Having watched him play for his entire career, I must say he was one of those players you could not wait for to come to the plate. He always gave 110 percent.
Right now, nobody on the horizon is even close to surpassing this record. At 35 years of age, Miguel Cabrera, playing in his 16th season, has 2,666 career hits. It would take him eight more seasons, averaging about 200 hits per year, to break this record. If I were a betting person, like Rose, I would bet against Cabrera pulling it off.
5. Highest Career Batting Average
Ted Williams, a Boston Red Sox legend, batted .344 over a 19-year career that ended in 1960. Like many players in this era, he missed three seasons (1943-1945) while serving in the military during World War II. He had 524 HRs to go with that high average, a rarity in baseball. Even more extraordinary is the fact that he struck out more than 60 times only once in his entire career. It is hard to believe that he would have turned 100 this August. He was a player whose play on the field will live in my memory forever.
The next closest contender for this record was the late, great Tony Gwynn of the Padres, whose 20-year career ended in 2000. It is hard enough to maintain a batting average of .344 for a single season, let alone for an entire career.
6. Most Consecutive 200-Hit Seasons
The holder of this record played nine seasons in Japan before even beginning his MLB career that so far has lasted 18 seasons. A long-time player for the Mariners, Yankees and the Marlins, Ichiro Suzuki has become one of the greatest hitters in the game today. Between 2001 and 2010 he had 10 consecutive seasons with 200 or more hits.
At 28, Jose Altuve of the Astros is the only current player with any sort of a streak going. He has had 200-plus hits in four consecutive seasons heading into 2018. This is the only record out of these six I have mentioned that has even a remote chance of being tied or broken.
So, there you have it, friends; six MLB records that will, in my opinion, stand for all time. Just to stir things up a bit, I will now announce that Warren Spahn and Ted Williams are my pitching GOAT and batting GOAT. It will take some mighty strong convincing to make me think otherwise.
What do you think?


Over the years many readers have contacted me for fantasy baseball advice throughout the season. I look forward to helping you on your journey to win championships this year. You can contact me with any questions or comments at This email address is being protected from spambots. You need JavaScript enabled to view it., follow me on Twitter @mikeinsights, or join me as a member of Couch Tomatoes, my fantasy sports discussion group on Facebook: https://www.facebook.com/groups/330237687362965/
Never miss ASL's latest fantasy sports news. Join our mailing list. Send us an email at This email address is being protected from spambots. You need JavaScript enabled to view it. and list the sports you are interested in (NFL, NBA, MLB, NHL, EPL) to start receiving ASL's newsletter.
Good luck! Have fun!