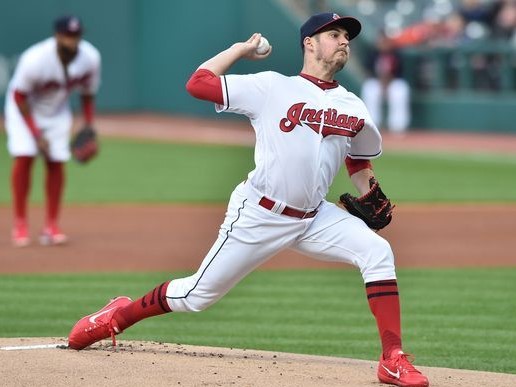 Written by Brian Murphy
17 August 2017
 3. Cam Bedrosian, RP, Los Angeles Angels
Take this as a small mea culpa following last week's inclusion of the Twins' Matt Belisle. He apparently lost his job as quickly as he gained it, with the Twins now using Trevor Hildenberger as a part of their committee. But hey, don't forget about the Braves' Arodys Vizcaino, whom I mentioned last week, too
The ninth-inning situation is a little nebulous as well in Los Angeles (Anaheim, really). The Halos are examining their options after former closer Bud Norris allowed five earned runs in a two-appearance span covering just 2.1 innings earlier this month, causing him to lose his gig. Bedrosian, Yusmeiro Petit and Keynan Middleton have all picked up saves over the past week. Plus, Blake Parker, with his sub-1.00 WHIP and 32.5 percent strikeout rate, can't be overlooked either. But the smart money here lies on Bedrosian, who began the season as the Angels' closer before missing almost two months due to a groin injury. He returned in June to setup duty and was spotty at best. However, Bedrosian hasn't permitted an earned run over his last 7.2 innings (eight appearances) to go along with 10 strikeouts. Three rather uneventful saves in the past six days (including Wednesday in Washington) have fortified his case to be L.A.'s closer once again. He's no Kenley Jansen, yet Bedrosian should continue to get those save opportunities for a team that is suddenly in the thick of the Wild Card race. 
2. Chase Anderson, SP, Milwaukee Brewers
Anderson is back, both in this column and on the mound for the Brewers. Actually, he'll complete his comeback Sunday when he faces the Rockies at Coors Field. He's been on the shelf for the past month and a half because of an oblique strain. Prior to that, Anderson tallied a 6-2 record with 85 strikeouts in 90 innings, an impressive 2.89 ERA and a 1.11 WHIP. His ownership percentage differs greatly from platform to platform. At CBS Sports, Anderson is taken in about 75 percent of leagues, but over at Yahoo, he's available in about half of all leagues and even more than that on ESPN.

Now for the bad news: At the Rockies, at the Dodgers, home versus the Nationals and at the Cubs look like Anderson's first four probable opponents upon his reactivation. Still, it'll be worth having the righty on your team for the stretch run. We're talking about someone who has the stuff to easily be a top-50 starter the rest of the way.
Trevor Bauer, SP, Cleveland Indians
Maybe he has already been scooped up in your league -- if you're that guy, good on ya -- but I'd be remiss if I didn't at least mention Bauer. The third overall pick from the 2011 draft has always teased with his talent. Oh, but if only he had better control! Bauer's walk rate still isn't great (3.26), but that does register as a career-low for him. Meanwhile, his K rate has taken a big jump this season, up to 10.2 from last year's 7.96. His 4.75 ERA tells you to stay away, but his 3.58 xFIP and 3.81 SIERA signal that he has been pitching better than you might realize. And if you haven't been paying attention recently, you've missed some treats. That's because Bauer isn't just pitching better; he has been dominating. In his past four starts -- all against current playoff-bound squads -- Bauer has allowed a total of six earned runs over 28.2 frames. He has given out just five walks and struck out 33. Still looking for a home in more than 40 percent of all Yahoo and ESPN leagues, Bauer will look to keep rolling Saturday at Kansas City.
You can follow, ask fantasy questions and yell at Brian on Twitter: @Spokes_Murphy