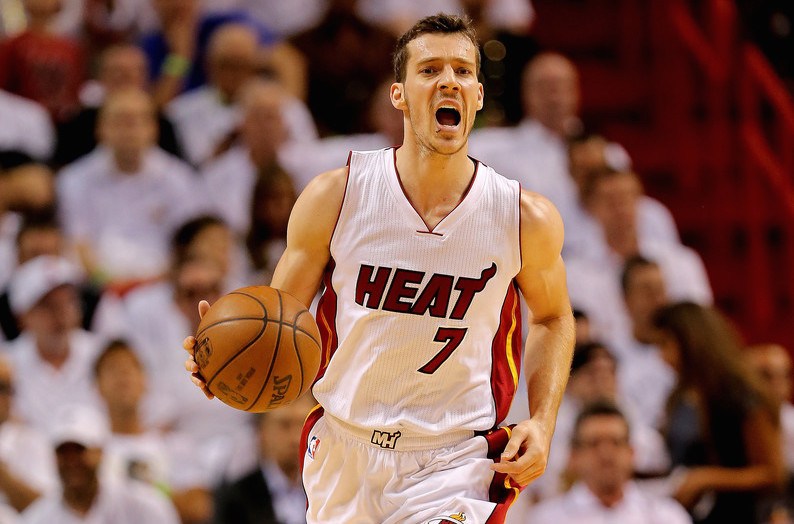 Written by Daniel Brown
13 February 2017
Safe And Speculative Plays For Tuesday or Wednesday Night – February 14th and 15th 2017.
Each night of the NBA season there are different options based on the number of games available and the expected players available. Here we look at some safer plays ("Free Throw" and "2 pt" Player) as well as some riskier plays ("3 pt" and "Half Court" players) as well as throwing in a speculative player based on pricing ("Full Court Prayer" under $4,000).
Tuesday night has just 3 games but they all look like possibly huge scoring games. So for daily fantasy there are plenty of good scoring options here, sticking with the usual suspects from Cleveland (Kyrie Irving – PG and LeBron James – SF) or going with the dynamic duo from the Raptors (DeMar DeRozan – SG and Kyle Lowry – PG) and as always we like DeMarcus Cousins (PF- SAC) and Karl-Anthony Towns (C – MIN).
For our safe and speculative players we will focus on the slate of games for Wednesday night where we have 14 games to choose from. Our main focus will be on 3 games in particular, the Heat at the Rockets, the Hawks at the Clippers and the Kings at the Warriors. That being said there are plenty of great potential scoring options to choose from but here are the ones we like the best:
"Free Throw" Player
DeMarcus Cousins (PF – SAC – estimated around $9,000) – We expect him to cost a reasonable amount for the daily contests for a couple of reasons. Firstly because he is really the only option in Sacramento leading the team in points, rebounds and assists per game. Secondly because we think this game has the chance to be a high scoring contest with free scoring at both ends of the floor. The risk is that the Warriors are able to break it wide open early and Cousins doesn't see a lot of minutes in the 4th quarter, however we think this contest could well be close going into the 4th which would bode well for Cousins. If he is priced below $9,000, say in the mid $7,000 range that would really open up some options to pair with Cousins, however even if he is priced on the higher end the potential for a big return is significant and we would likely build around him on Wednesday night.
"2 pt" Player
Kevin Durant (SF – GS – estimated around $8,500) – We are sticking with the Warriors vs Kings match up on Wednesday for our 2 pt player and going with the current leader in terms of points per game for the Warriors in Kevin Durant (25.9 points per game). The Warriors are a scoring machine and average over 118 points per contest, while the Kings have struggled at times this season against the better teams to contain the scoring. With many mouths to feed in this offense there is always a question of whether any Warriors player is worth spending big on because they tend to cancel each other out, but against the Kings we think you could take Durant with confidence and we really like Draymond Green in this one as well.
"3 pt" Player
Goran Dragic (PG – MIA – estimated around $7,000) – Over the past 10 games the Miami Heat have been impressive losing just 1 contest. In their last 5 matches they have scored more than 106 in each contest and on 3 occasions held their opponents to less than 100 points. This Wednesday they play the Rockets and James Harden so keeping them under 100 will be a challenge. The Rockets defense has been struggling this year giving up almost 108 points per game, and while the past 5 games have seen an improvement in this area in terms of points allowed (3 games opponents scored less than this average), those teams weren't as good as the Heat. As the leading scorer for the Heat we expect Dragic to have plenty of opportunities to score, and we expect him to do it both from the exterior and driving to the hoop for lay-ups. His ability to distribute the ball (averaging over 6 per game) should also enable him to capitalize on defensive breakdowns to score fantasy points there as well.
"Half Court" Player
Paul Millsap ( PF – ATL – estimated around $6,500) – Millsap has reportedly been told that he won't be traded at the deadline and has been removed from the trade market by the Hawks. As their leading scoring player in terms of points per game (18.1) he has also averaged 8 rebounds and just under 4 assists per contest and against the Clippers he should have plenty of opportunities to contribute a stat line that would mirror these averages or perhaps exceed them. If he is priced much above this we would likely look elsewhere given the number of games, but at this price or cheaper we like Millsap to return a solid fantasy output.
"Full Court Prayer" Player
Shabazz Muhammad (SG/SF – MIN – estimated to be less than $4,000) – With Karl-Anthony Towns, Anthony Wiggins and Ricky Rubio ahead of him in terms of scoring options, and coming off the bench (most likely) it will be a challenge for Muhammad to put up big numbers, however we think that against the Nuggets there will be chances for scoring. If the Timberwolves can produce a similar effort to the one they got against the Chicago Bulls on Sunday night where they put up 117 and shared the scoring around, and coming off a game Tuesday against Cleveland, we are expecting opportunity for Muhammad to get some decent minutes and if he can knock down the shots he is given, and possibly add some assists to his tally, the payoff could be significant, and allow you to roster a couple of the more expensive players in a lineup for daily fantasy.