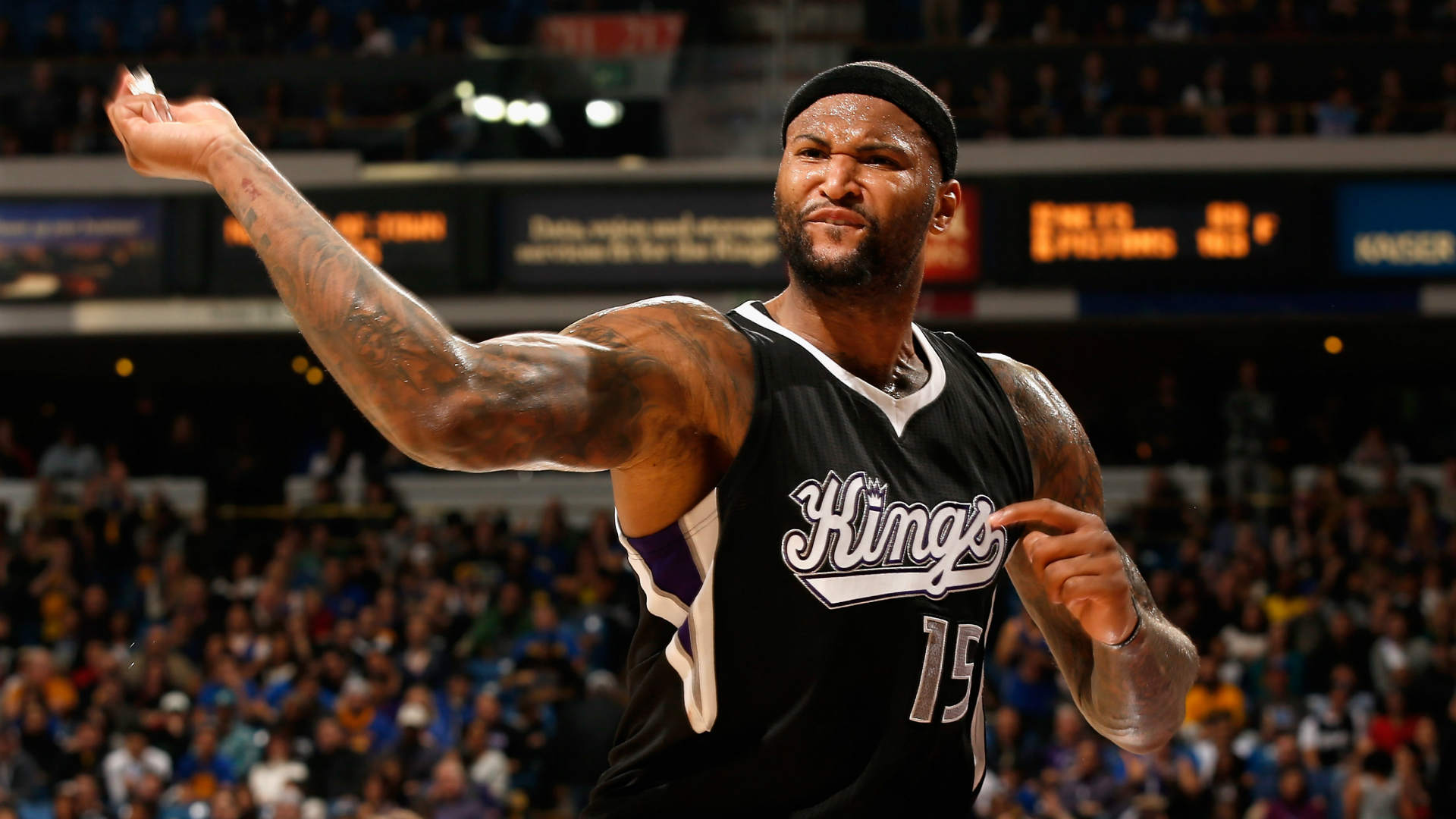 Heading into the All-Star selections this Sunday, this NBA season has been great for both players and fans alike. From Kevin Durant's next chapter at Golden State to Westbrook and Hardens record-breaking efforts on their teams, 2017 has been a great year for basketball. Going back to the Finals over the summer when King James managed to redeem himself by winning the chip for Cleveland, the NBA has earned record breaking viewing numbers not seen since Michael Jordan's dominance with the Bulls.
This profound success has not just limited to the games played on the hardwood floor every other day as many fantasy basketball players have seen also the value of their players either plummet or skyrocket in a very short period. This article will provide an inside look into the best basketball performances in the last week, detailing what players displayed that they deserve a spot on your fantasy roster.
Top Performers of the Week (from December 14 - 21)
1. DeMarcus Cousins
 Fresh off a $50,000 fine after a tirade on a local reporter, Cousins has ended this previous week averaging over 37 points per game. His dominant run, mainly led by a 55 point game-winning performance where the 6'11" center was five for eight from beyond the arc, which has considerably improved his fantasy stock. The only knock on his fantasy resume is his tendency to rack up technical fouls quickly, leading to invertible suspensions and early game removals.
2. Russell Westbrook
While the recent loss of sharpshooter Victor Oladipo has hurt the Thunder's abilities to win games, it has not affected Westbrook's stellar production this season. Although he did not average triple double for the week, Westbrook continued his historic statistical performance by scoring over 33 points while dishing out 11 assists and grabbing 9.3 rebounds, which is in line with his MVP type season. The stats this week go exactly in line with the rest of his accomplishments this season, including a very similar field goal and true shooting percentages, both of which being low due to his record-breaking 41% usage rate.
3. Lebron James
While not the same player he once was, the aging four-time MVP returned to prime form this week, averaging 30 points, 9.5 rebounds, and 8 Assists. While it may not look as dazzling as Westbrook's performance, it is important to note that Lebron was much more efficient over the week having a spectacular assist to turnover ratio of just four in contrast to Westbrooks 2.4. Not only does Lebron continue to show that age is only a number in the postseason but now in the regular season as well.
4. Carmelo Anthony
After multiple consecutive poor performances a week prior, Anthony managed to turn the clock a couple of years this week. With 32 points on near 60% shooting (70% from three) Carmelo shut down a lot of complaints about his inefficient play and tendency of forcing shots when not needed. Carmelo carried the Knicks with 26 points in the second half in their comeback win against the Pacers. The nine-time All-Star also displayed a return to less selfishness with the ball by averaging slightly over three assists.