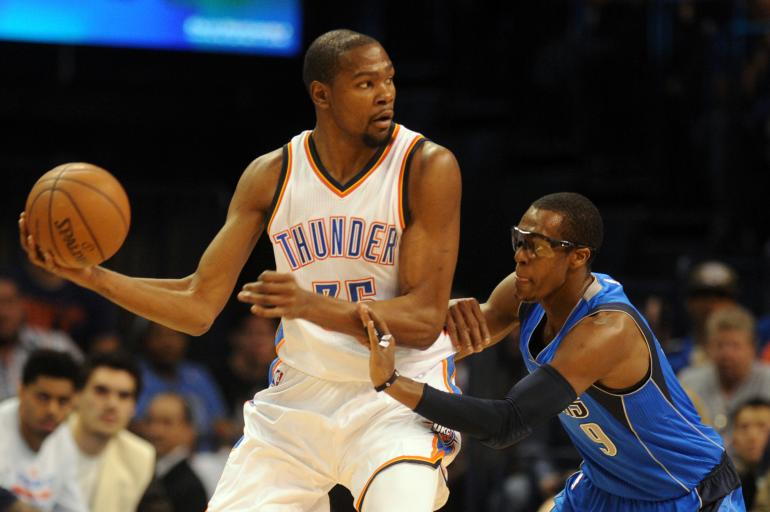 Basketball News
Reigning MVP and fantasy NBA stud Kevin Durant will be "removed from all basketball activities" and he will be "out indefinitely." Until Durant can return to the court without pain in his injured foot, Thunder GM Sam Presti says he will not risk further injury to one of the best NBA players in the league.
Thunder coach Scott Brooks said earlier in the week that Durant's rehab had gone through "peaks and valleys." That now seems like a terrible understatement as Durant is being shut down with only a month left in the regular season.
As far as fantasy basketball purposes go, Kevin Durant is done for the season. The only silver lining is for Russell Westbrook fantasy owners, because he is the only premier player left on the team who isn't injured.