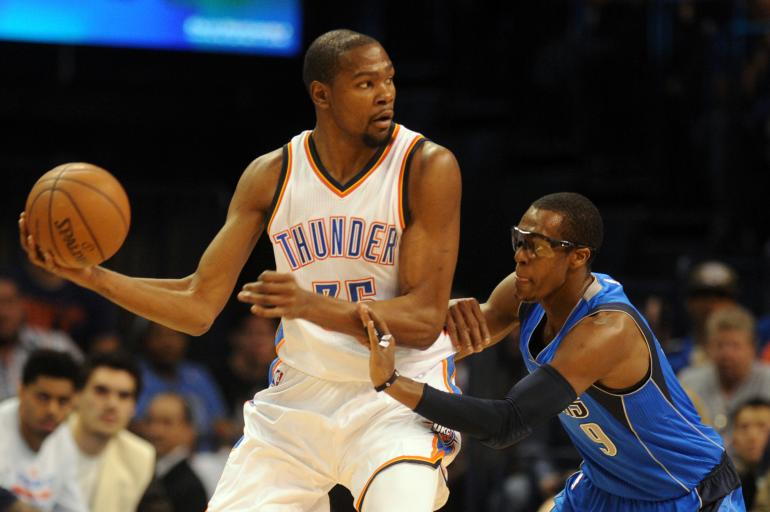 In basketball news, reigning MVP Kevin Durant should return to action in 1-2 weeks, completely changing Oklahoma City's game plan. The Durant-less Thunder have been riding Russell Westbrook during his incredible hot streak, so implementing him back into their offense could be quite difficult.
Since Durant began to miss time due to a foot injury, the team has gone 7-4 and is currently tied for 8th in the Western Conference with the New Orleans Pelicans. Russell Westbrook has stepped up in his absence and questions have surfaced about their ability to be truly effective when playing together. Moves made before the trade deadline completely changed the look of the Thunder team, and it may be possible that they are now better suited for Westbrook, but not Durant. 
Westbrook has been playing better than ever before, and Durant may be what was limiting his potential. They both need the ball in their hands to be at their best and maybe it's about time that they move on. For now, Durant will be back and they will have to work on their team chemistry, but he could be gone in the offseason.
Rumors have surfaced that Durant could be on the move to avoid having him walk into free agency after next season, leaving them with nothing. As far as his outlook for the rest of the season, Durant should be considered a top fantasy NBA option as he provides owners with points, threes, rebounds, assists, FG% and FT%. He should be considered one of the best fantasy NBA players in leagues across the board and can be unleashed the second he returns to the court.
Keep reading ASL for the best fantasy basketball news!