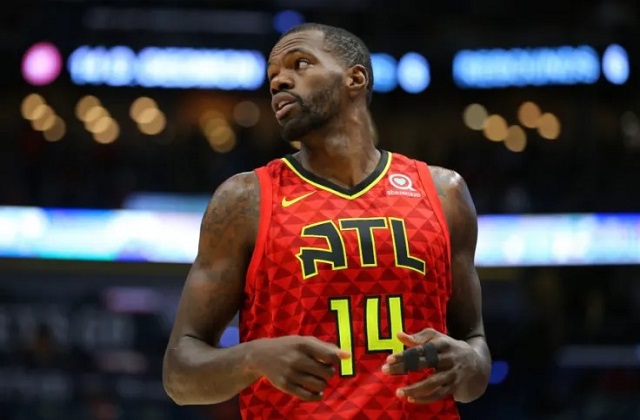 Written by Willard Simms

08 March 2020

So you've finally made it to the NBA Fantasy playoffs. Hopefully some of the tips you picked up here enabled you to improve your record enough to get there! But now there's a strategy change, as only series winners get to advance, and lineup changes become more significant. If you see a possible move you'd better make it early, as your opponent will likely be looking to improve his chances too!

Last week I picked up Dewayne Dedmon (37% owned) of the Atlantic Hawks, knowing he was coming off the injury list soon, and I might need him this week. That strategy quickly paid off, as it was announced he'd play on Saturday, I activated him, and he got me 10 rebounds and a steal, which partly made sure I clinched a playoff spot in that league. You're not always looking for the best players who are on waivers, you're looking for help exactly where you need it, and closely looking at each players number of games scheduled for the week.

Cody Zeller (39% owned) of the Charlotte Hornets is working his way back from an injury and putting in some solid stat lines now. He also has the advantage of playing four games this week. I picked him up Sunday and dropped a Center on a team that only plays two games in the upcoming week. Most teams limit the number of moves an owner can make a week. By picking up Zeller on Sunday that particular move counts for the preceeding week, and I still have four moves I can make during the upcoming week. And I already have plans for those moves.



That's because last week I picked up Josh Richardson (71% owned) of the Philadelphia 76ers, who is about to come off the injured list. He is only scheduled to play two games this week, but I won't be activating him until next week, when he plays a full schedule. I'll look and see which of my team players have cooled off or gotten injured and replace them with Josh Richardson, who will be handling the ball a lot, with Ben Simmons currently out for the 76ers.

And then there's Richaun Holmes (69% owned), who played for the first time in months this week. I picked him up on one of my teams for the playoffs and expect him to be a big help. I have four teams and three of them are in the playoffs, with the only one who didn't make it having both Zion Williamson and John Collins, who were out of action during the early season months. I've been winning big in the last several weeks with them both playing, but that team floundered the first three month with such key players out, although I eventually finished the season with a winning record. But in the playoffs, only your record in a given week matters. So however many moves your league allows a week – 1, 2, 3, or 4 – use them if you see any opportunity. If some of your players have several games at the beginning of the week, think about replacing them at the end of the week for players with games yet to play. If a player is announced "doubtful" maybe replace him with a player who is a "definite". Playoff wins and losses are often very close, and gaining a few extra rebounds, points, or steals can make a huge difference! Good luck, do your research, check which players are suddenly getting hot (like Coby White who I picked up 2 weeks ago), see if they're still available and how many games they'll be playing in their weekly schedule - and do everything you can to improve your chances to advance!