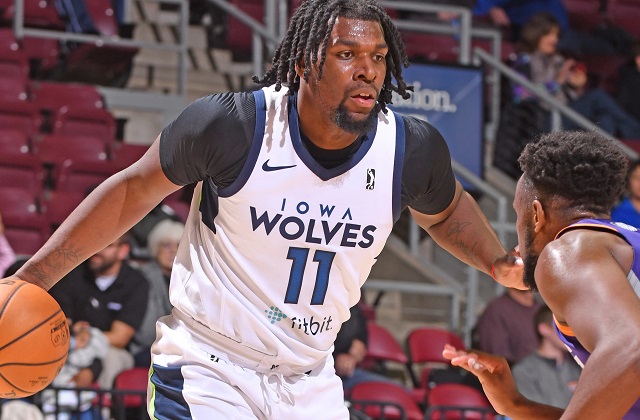 Written by Willard Simms

24 February 2020

Naz Reid (30% owned) of the Minnesota Timberwolves has gone from being virtually unowned in fantasy basketball to 30% ownership almost overnight. In fact, Naz Reid was the most added player in Yahoo and ESPN fantasy leagues – after it was determined the indestructible Karl Anthony Town was finally human and is out for the NBA season with a serious injury. Naz has now been penciled in as the starter for the tanking Timberwolves from here until the end of the season. He's not a spectacular player, but will put up respectable numbers, as evidenced in his first game as a starter - he scored 19 points with nine rebounds, one assist, three steals, no turnovers and two 3-pointers in 33 minutes against the Celtics. From the time this is written until it appears online, his ownership rate will probably continue to rise, so grab him if you can!

Aaron Holiday (6% owned) of the Indiana Pacers is going to get more playing time than most had expected after the return of Pacers starting guard Victor Oladipo. Oladipo suffered a gruesome leg injury last year that kept him out of action until very recently, and he's still not in playing shape. That was evidenced by the fact that he recently hurt his back after only playing 20 minutes a game, and is expected to miss several games while he recuperates. Aaron Holiday has done well when he's gotten playing time, and with both fellow guards Oladipo and Jeremy Lamb out of action, he'll be getting lots of minutes again. As a starter he's been posting averages of 13.3 points, 5.4 assists, 1.9 three pointers and a steal per game. So why not take a flyer?




Thon Maker (24% owned) of the Detroit Pistons will take over the Center position for Detroit now that Andre Drummond has been traded to Cleveland. He's another steady player who is capable of putting up some good numbers, although certainly not on the same level as the double-double machine that was Andre Drummond. Maker averaged a respectable 14 points, 7 rebounds, and 2 blocks a game in the three games that he played after Drummond was traded.

Just remember that we're talking about waiver wire additions late in the season here – so don't get your expectations too high – these players weren't getting much playing time on their respective teams for a reason! But if you need help now, then maybe these are the players you need.