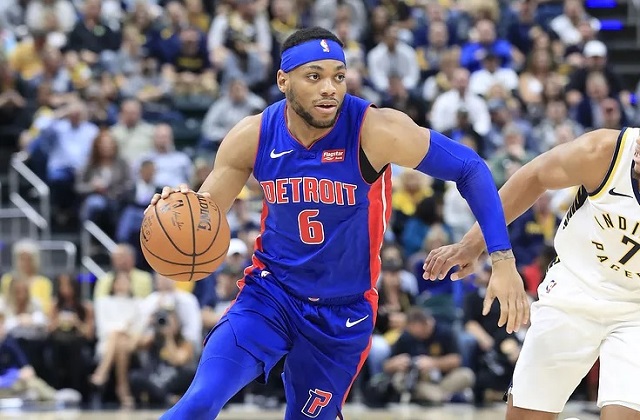 Written by Willard Simms
03 February 2020
This is the time of year when NBA teams sometimes rest key players who are slightly injured, in hopes they can heal completely during the All-Star break time off. So there are backup players who will be playing more minutes than usual this week that you might consider picking up. I'm listing 3 of these players, but remember, these are for the short term and you may need to drop them later.

Bruce Brown (9% owned) of the Detroit Pistons exploded on Sunday with a 19-point, 10-rebound game during Detroit's overtime win against the Denver Nuggets, adding three 3 pointers, and eight assists. Derrick Rose is out of action now, and possibly through the All-Star Break. Reggie Jackson is just returning from an injury and isn't expected to be playing a full allotment of minutes for several games. That makes Brown the lead man at the Piston's Guard position, and he has a chance to put up solid numbers every night for a while. At the moment he's barely owned, so your chances are good to get him off waivers!

Garret Temple (39% owned) of the Brooklyn Nets will be getting much more playing time now, with Kyrie Irving definitely out until after the All-Star break. Against the Washington Wizards on Saturday he finished with 17 points on 6-of-14 shooting, four 3-pointers, five rebounds, one assist, one steal, and one block. Those are great across the board numbers, and I expect him to be an integral part of the Nets offense for a while, playing both Guard positions. He's gotten a lot of pickups after that recent performance, so you better make a quick move if you want to add him to your roster.

Jalen Brunson (26% owned) will be playing lots of minutes for the Dallas Mavericks with Luka Doncic out for the next few weeks. Whenever he's gotten significant playing time, he's put up very good numbers. On Saturday, in 27 minutes, he finished with a season-high 27 points on 12-of-22 shooting, eight assists, four rebounds and two 3-pointers. With Doncic being one of the most versatile players in the league, whose presence will be sorely missed, Brunson will be asked to bring that kind of versatility to his game. I've already added him to my teams, and after the injury to Doncic, Brunson has become one of the hottest waiver adds out there – so move fast if you want to get him!