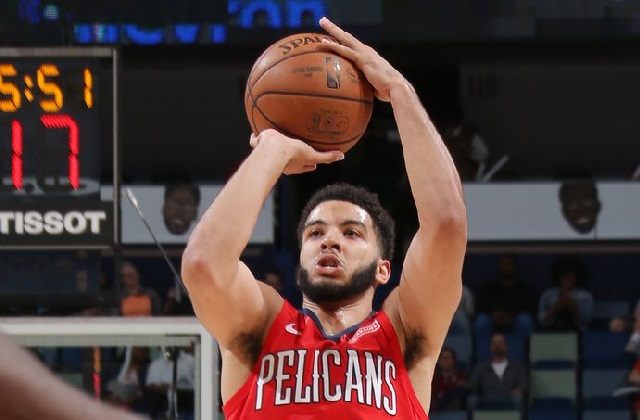 Written by Willard Simms
19 November 2019
More and more NBA players seem to be getting injured recently. I have several fantasy teams and every one of them has at least one player injured. Hopefully your league has an injured reserve list, I make sure mine always do. So how do you tread water when your best players can't be in action? I don't believe in "handcuffing", the practice of holding the main reserve who subs for one of the stars on your roster. That player can only help you when your star player is injured (which you never want), and the rest of the time he may contribute next to nothing for your fantasy team.
Instead I think the waiver wire is the way to go, short term. Here are 3 players that probably won't prove to be long term quality assets, but can help you in the next couple weeks because they're currently filling in for injured players.
You could try Moritz Wagner (28% owned), who is filling in for the Washington Wizards Thomas Bryant. He just put up a career-high 30 points with 15 rebounds, two assists, one steal, one block and four 3-pointers in 25 minutes. He can play both Center and Power Forward and while I don't think he'll hit these kinds of numbers again, he is getting points in a multiplicity of categories; so even if his scoring goes down he can still help your team.
Kenrich Williams (19% owned), is filling in for the New Orleans Pelicans Brandon Ingram and also for Josh Hart. The fact he can play two positions (Guard and Small Forward) means he won't be losing as much time on the court if either of these players returns soon. In his last five games, Williams has been doing a little of everything. He doesn't score a lot, only around 8.5 points a game, but in those five games he averaged 6.6 rebounds, 2.6 assists, 1.2 steals and 1.6 three pointers.
Norman Powell (20% owned), is filling in for the Toronto Raptors star guard Kyle Lowery. Like the first 2 players listed, he also plays two positions (Guard and Small Forward), and therefore has a better chance of staying in the starting lineup for a while. He recently scored 26 points against the admittedly "limited defensively" Dallas Mavericks. But in his last 6 games he's averaged 14.3 points, 5.5 rebounds, 1.3 assists, 0.3 steals, 1.3 blocks and 2.0 triples.
One thing all three of these players have in common is that they can help you in many different categories. That's important when you're getting a player who is only a "fill in starter", because usually they won't have any scoring plays called for them. They're all role players who can do a little of everything and will play with lots of energy every second they are on the hardwood. Just make sure that if you pick them up, you don't drop a player who has great long term potential, because you're only trying to avoid falling to the bottom of your league! It's now a little late in the game to find very much long term quality on the waiver wire.