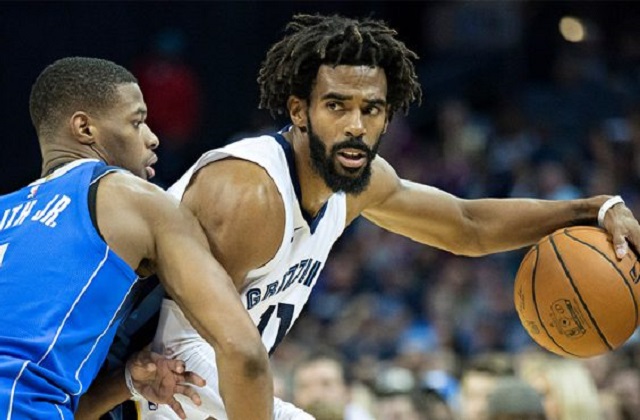 Written by Willard Simms
27 June 2019
By trading for Mike Conley, the Utah Jazz moved into position to be one of the top teams in the NBA Western Conference. Conley was the linchpin who helped lead the Memphis Grizzlies into the playoffs for 7 straight seasons, from 2011 to 2017. When they eventually decided to commit to a roster shakeup, their franchise legend from the Grizzlies Grit-N-Grind era became expendable. And just as the newly crowned NBA Champion Toronto Raptors improved with the addition of ex-Grizzly Marc Gasol, so will Utah now improve.
Mike Conley is exactly what the Jazz need - a steady, precise passer and ball handler who can take charge of Utah's offense in late game situations. He's also just what budding star Donovan Mitchell needs, as other teams had begun consistently double teaming him, knowing that soon to be free agent Ricky Rubio was not much of a scoring threat. Rubio averaged under 13 points a game and less than one 3-pointer a game for his entire career. Last season Mike Conley averaged close to 22 points a game while hitting three-3 pointers a game. And at 31, Conley is clearly still in his prime.
He's also known for hitting clutch 3-pointers, which is going to help create much needed spacing for Mitchell when the clock is winding down. But not only can Conley take scoring pressure off Mitchell, he averages over 6 assists a game, and should quickly master getting the ball to other players, like Joe Ingles, who has drained at least 40 percent of his catch-and-shoot 3-pointers in each of the last four seasons. In other words, don't expect Utah to have such a predictable offense next season.
Defensively, Conley is also an upgrade, as he's proven to be a master at switching in the pick and roll defense, which he takes great pride in. Perhaps most important of all to the Jazz – Conley can be the team leader they've been looking for since the good old days of John Stockton. After all, he just won the award for NBA Teammate of the Year, and in his acceptance speech he spoke of how much he's looking forward to playing in Utah. All in all, with the injury riddled Golden State Warriors struggling next season, through the addition of Conley, Utah has a real opportunity to actually make and win the Western Division Finals.