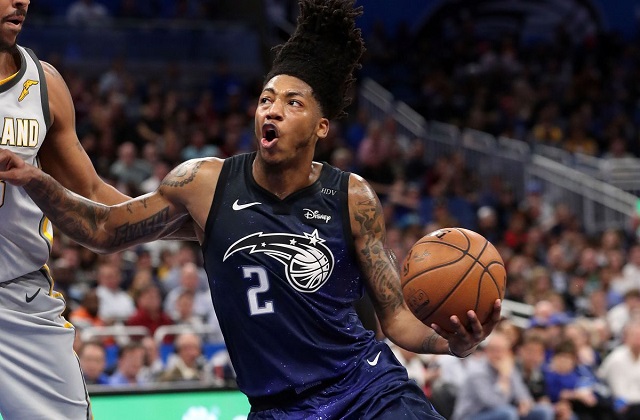 Written by Willard Simms
16 March 2019
In Yahoo, ESPN, and almost all Pay Leagues, the top 4 or 6 teams will begin their Fantasy Playoffs next week - or in some cases they've already begun this week. If your draft was good to begin with, and you made some solid trades and good waiver wire pickups, your team is in the hunt for the Gold Trophy! But remember that now you're playing against some very good teams, and it's not advisable to just stand pat.

Here are three players who have recently begun to scorch the nets, and/or have suddenly gained a big increase in playing time, and will make a solid contribution to your quest for the gold!

Jalen Brunson of the Dallas Mavericks, has become a regular starter for the Mavs, and in his last 3 games has scored 72 points, along with 17 rebounds, 12 assists, and is sinking his field goals at an over 60 percent rate. He's also hit a perfect 13 out of 13 shots from the free throw line. He's still on many waiver wires and if you can get him, do it fast, because there aren't many players out there who can help you in so many categories!

Mitchell Robinson has become a true defensive menace for the New York Knicks. While he won't help your team much in scoring, in the defensive categories he's a top 50 player lately. In his last 4 contests, he's averaging an amazing 4 blocks a game! He's also averaged 8 rebounds in those games, and is even averaging a steal a game. If you can get him, you have an excellent chance to win the "blocked" category in every round of the playoffs, and he can also make a big difference in your rebounding numbers.

Elfrid Payton of the New Orleans Pelicans, has been absolutely on fire in his last 2 games. In those contests he's gotten 25 rebounds and 21 assists! It's very rare to see a player on the waiver wire who is in double figures in both rebounds and assists. On top of that, he's averaged 14 points a game, which means he's gotten back to back triple doubles, something only elite fellow guards like Russell Westbrook and James Harden have been capable of this year! Yes, two games isn't really a trend, but with Jrue Holiday on the injured list, Payton will be getting extensive minutes, and figures to add to your overall stat sheet.