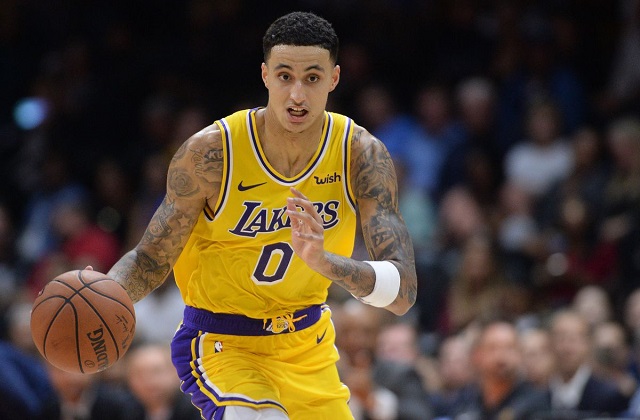 Written by Willard Simms
21 February 2019
There are two main goals to achieve for the rest of the NBA Fantasy Season: make it to the playoffs, and then win the playoffs. If you completed a good draft and made all the right roster moves, you should be in position to make those goals happen. But to get that final trophy you might need a little tweaking of your roster before the fantasy trading deadline.

Players who were hot to begin the season and helped you win games may have cooled off now. Yes, I'm talking about the likes of Javalle McGee, Devon Booker, and a few others. But there are other players who've become hot before the All Star break that look like they'll keep that momentum for the rest of the season. Check out the difference between the output of Devin Booker and Kyle Kuzma for the last 3 games played before the All Star break.
Devin Booker: averaged 18 points a game, 3 three-pointers, 7 rebounds, and 8 turnovers.
Kyle Kuzma: averaged 28 points a game, 13 three-pointers. 13 rebounds, and 2 turnovers.
If you were to offer trading Devin Booker for Kyle Kuzma, it's very likely that trade might be accepted, because Devin Booker currently has a much higher season ranking in both Yahoo and ESPN Player rankings than Kuzma. But remember, it's about fantasy production in the playoffs, not just talent. So let's look at four other players who have been balling at a high level in their last 3 games.

Buddy Hield: averaged 23 points a game, 9 three-pointers, and 18 rebounds.
Lauri Markanen: averaged 20 points a game, shooting free throws at 95%, and 38 rebounds
Lou Williams: averaged 30 points a game, 6 three-pointers, and 7 assists a game.
D'Angelo Russell: averaged 29 points a game, 14 rebounds, and 23 assists.

So look at players on your roster who, like Devin Booker, have started to under-perform of late. If they're higher rated in the player rankings than any of the players above, you have an excellent opportunity to pick them up in a trade. Right now you should be looking at the categories that you need help in going forward, and thinking about trading for a player that could make a big difference down the stretch run. It's time to go for the gold!