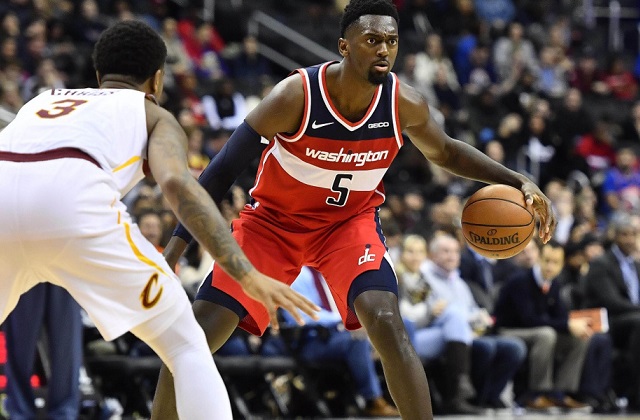 Written by Willard Simms
15 February 2019
A lot has changed in the NBA recently, players are coming back from injuries after the All Star break, and other players are suddenly catching fire after ordinary starts to the Season. Now is the best time to grab fantasy players to help get you into the playoffs, or help you rise higher in those all-important playoff seedings. With that in mind, here are FIVE MUST ADDS!

Injured earlier, now Kevin Love, Isaiah Thomas, and Goran Dragic are expected to be back playing for their respective teams immediately after the All Star break. It may take them a little time to get their groove back, but these are all players who were solid fantasy stars before injuries took them out of action. If they're on the waiver wire in your league, grab them now before one of your competitors gets them! If they're already rostered, they could be "buy-low" candidates until they play themselves back into top shape again. That means now is the time to make a trade offer for them. If you are able to get them, they should be rounding back into peak form by the beginning of fantasy playoffs!

And there are also two players who have taken off like run away trucks after they were traded to other teams. The first is Bobby Portis (66% owned in Yahoo Leagues), who was a "hit and miss" fantasy disappointment while on the Chicago Bulls. That's completely changed since his trade to the Washington Wizards. In the four games he's played with the Wizards, he's scored an average of 19 points a game, is shooting better than 50% from the field, grabbing 7 rebounds a game, and hitting an average of three 3 pointers a game! It's unlikely that he's still on the waiver wire in your league, but you might be able to pick him up cheaply in a trade! John Wall is out for the season and with Otto Porter traded, Portis will be a key part of the Wizards team for their stretch run.
Build the best lineups with the power of The Machine for Daily Fantasy Sports  

If you're thinking about grabbing a player off the waiver wire, then your best shot might be Wesley Matthews, who is only owned in 30% of Yahoo Leagues! Matthews is a seasoned vet who has 12 years in the NBA. He's always been a good 3 point shooter (averaging close to three per game for his career), and hits free throws at over 80%. He was traded to the New York Knicks and then quickly released so the Knicks could gain cap space in their quest to sign a top level free agent like Kevin Durant or Kawhi Leonard. With Victor Oladipo out for the season, the Indiana Pacers quickly grabbed Matthews to fill in at shooting guard, and Matthews has become a starter there. He's been very consistent throughout his career and if you can get him from the waiver wire, he's definitely a player who can help you in the stretch run for the playoffs!
Never miss ASL's latest fantasy sports news.
Send us an email at This email address is being protected from spambots. You need JavaScript enabled to view it. and list the sports you are interested in (NFL, NBA, MLB, NHL) to start receiving ASL's newsletter.