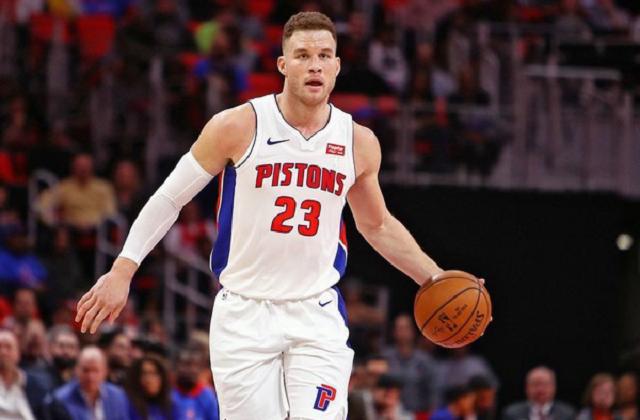 Written by Willard Simms
20 December 2018
I'm touting five players who've taken a significant leap forward this season.  If you have any of these players, I'd strongly advise you not to accept any trade offers for them.  If you don't have them, find out who has, and make them an offer!
Blake Griffin: He's been healthy the entire season, and in his new circumstances as a Detroit Piston, he's learned to become their "go to guy".  The Piston's offense goes through Griffin as much as it does through any of their guards, and he's thriving in that situation! He's a four category player now, averaging more than 25 points a game, and posting excellent numbers in rebounds, assists, and blocks.
Steven Adams has become one of the most important members of the Oklahoma City Thunder.  In the five years he's been in the NBA, he's never averaged more than 14 points a game. This year, he's averaging more than 17 points a game this season, with a remarkable 60% shooting ratio! During his last 10 games, he's scored at least 20 points six times. Plus, he's picking more than 12 rebounds a game, which makes him the number three rebounder in the entire league!
Buddy Hield: He struggled at the beginning of each of his three NBA Seasons, but his early season woes seem to have faded this year. He's been averaging more than 20 points per game since the first few weeks. He's also hitting three 3 pointers a game, and has a 3 point shooting percentage of 43%, one of the best in the league.  His free throw efficiency is over 83%, and on top of that he's getting five rebounds a game. In other words, he's finally put his fantasy game face on.
Jrue Holiday: The New Orleans Pelicans have been playing winning basketball for a change, and Jrue Holiday is one of the main reasons why.  He gets the ball to Anthony Davis better than anyone, but he also gets the ball in the right position for everyone on the team. He ranks in the top four in the NBA in assists, averaging 8.8 per game.  And he's finally learned to score, racking up nearly 21 points a game, with a shooting percentage close to 50%. Add in his nearly two steals a game, and he's made himself into a four category fantasy player.
Kris Dunn: After spending the early part of the fantasy season recuperating, the Chicago Bulls Kris Dunn is back and healthy and playing like someone who wants to make up for lost time. He scored 24 points for the second time in his last three games, plus he's also getting assists, steals, and 3 pointers.  And now that Zach LaVine is out of action for the next 4 weeks, he'll basically be running the "on court" show, and the Bulls are going to expect even more from him.