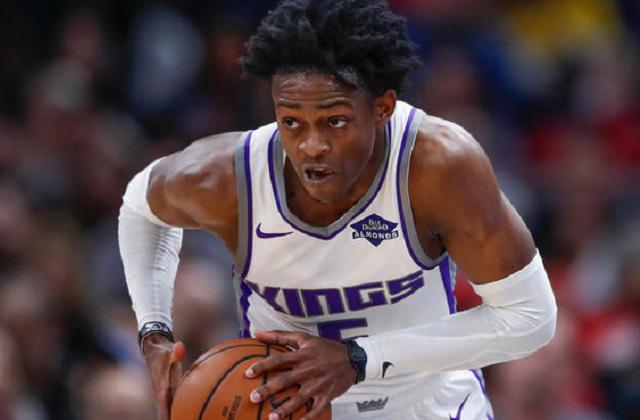 Written by Willard Simms
13 December 2018
It's definitely time to think about making fantasy basketball trades.  I'm in four leagues, and there have been a flurry of trades in all of them.  I've made a few, but I'm in First Place in two of the leagues, so I'm not pushing hard to trade for trades sake, because I don't want to upset the balance of my team. On the other hand, several other managers have made trades that definitely improved their teams and I don't want to fall behind. Achieving a balance for the whole season is important in fantasy. 
There is a manager in one of my leagues that I call "The Mad Trader." Every week I know I'll receive a flurry of crazy trade offers from him.  And they are always trades that disproportionally favor his team, so I never take him up on them - in fact, I hate wasting my time even reading them. But unfortunately, there seem to be a few gullible managers that don't analyze the final outcome of the trades well enough to see that they're getting a bad deal, and are weakening their team while strengthening "The Mad Trader!"
Last week, for instance, he got this trade to go down:  Dennis Schroder, Miles Bridges, and Larry Nance went to the other team while he got DeAaron Fox.  Now you may think getting 3 players and only giving up one player in return is a good deal. But look at who is the one player in the deal - DeAaron Fox!   Before the NBA Season even started I pointed out on ASL that DeAaron Fox had a real shot at being a breakout player in his second season this year.  And breaking out he is!  He's been a top 50 ranked fantasy player for the last 3 weeks, and is only going to get better as the season moves along!
Now look at the other 3 players in the deal – none of them are starters and none of them average over 23 minutes a game.  Yes, if you put all three of their per game statistics together, they might come close to being as good as those of DeAaron Fox.  But those players are taking up 3 roster spots, which means that there are potentially 2 other players available who are starters and could provide much better category help for that team.  Of course The Mad Trader got better, not just because he got DeAaron Fox, but also because he got rid of 3 substitutes, and opened up 2 roster spots.  And those are spots that he will no doubt be trying to fill by sending out trade offers in droves to other managers in the league!   As P.T. Barnum said – there's one born every minute.
Of course, in one sense my team got better as a result of this trade.  That's because any team that is putting three bench warmers into their starting fantasy lineup will be an easy win for me.  But The Mad Trader got much better because of this trade, and I'm guessing he'll get someone else to trade with for those two open roster spots, and they won't notice they're getting the short end of the stick.  It takes a cool, careful eye to evaluate a trade that you've been offered, and looking at the trade offer and then stepping away from it for a little while before you begin to rush to judgment is always a good idea!  So make some offers of your own, but also look closely at any offers you get, and go ahead and make the best out of trading season!