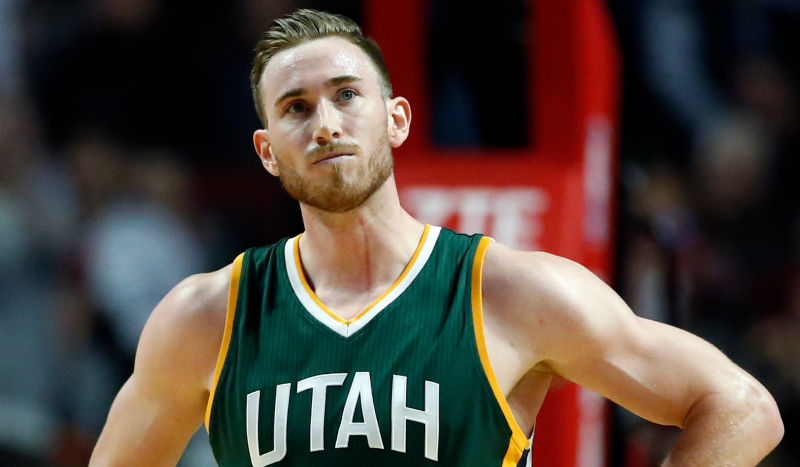 Written by Willard Simms
15 November 2018
So, how did your Fantasy Draft go?  Did you get any of the players you wanted to get?  Selecting players in a Fantasy Basketball draft is a lot like buying a used car.  You try going for your highest priority and see if there's a perfect fit for your needs - but then wind up taking whatever you think is the best deal left on the lot! The secret to a great draft is to take the right complementary players in the later rounds for the specific team you're trying to put together. 
If you wanted James Harden for your lead guard, but he was taken already, you still had First Round shots at Steph Curry, Damian Lillard, and Russell Westbrook.  Of course there weren't players of that caliber around later in the draft, but you can always try to make a trade for them.  It seems to be a significant part of human nature to seek out bargains. Why else would the annual Black Friday sales drive people into a frenetic frenzy of buying fever!  So, if you're not satisfied with the team you drafted, then maybe it's time to take advantage of "bargain appeal"! 
There are several middle to late round draft picks that you can grab for a reasonable price. Example, Jaylen Brown wasn't taken until the 10thround in one of my fantasy drafts.  Even with the return of Gordon Hayward (who is on a minutes restriction to start the season.) Brown is expected to average around 30 minutes a game.  So if you're in need of a Point Guard, look at Darren Collison or Kris Dunn who've been taken, on average, in the 8thround.  Someone who is a Celtics fan, or perhaps someone in need of a player with a good all-around game, might jump at the bargain of getting Brown and a next years' draft pick for either of those players. 
Or what about overlooked players?  There are many out there because there are always league managers who haven't done enough homework to realize there are ballers who are already exceeding their expectations.  Kemba Walker, Nicola Vucevivic, Brook Lopez (shooting 3 pointers like never before), Danilo Gallinari, Joe Ingles, and Montrex Harrel should all be targeted for trades right now. 
Look at the Team Stats in your league and see where you stand in each individual category.  Then find a player who is exceeding expectations in a category you want to get better in, and go at it! 
Build the best lineups with the power of The Machine for Daily Fantasy Sports
Of course there's another area (although a sad one), where you can add important elements to your team, and that's injuries.  Check the NBA injury list, and see which starters might be out for multiple games. If there's a good backup on the waiver wire, and especially if that backup is a talented, but inexperienced young player, you might not just get short-term help.  You might get the next Lou Gehrig filling in for a Wally Pipp!  At the very least, you can plan to keep an open spot on your roster and fill that spot with players who have a multiplicity of games in a particular week, or who will have favorable matchups against upcoming defensively weak opponents. This is a long fantasy season – so don't get locked into sticking with the team you drafted for the entirety. Remember that the NBA Fantasy Season is a marathon, not a sprint!
Never miss ASL's latest fantasy sports news. Send us an email at This email address is being protected from spambots. You need JavaScript enabled to view it. and list the sports you are interested in (NFL, NBA, MLB, NHL, EPL) to start receiving ASL's newsletter.