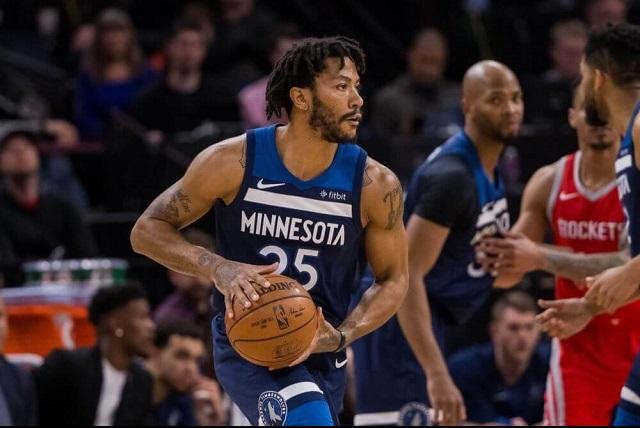 Written by Willard Simms
30 October 2018
We arre two weeks into the NBA fantasy season, and your team already needs help! Well, don't worry; we've got some players who may be available in your league and can help you move up in the standings.
SG Rodney McGruder, Miami Heat

First on this list is a player who was barely spoken about before the season began. Through the first two weeks, McGruder has been shooting the ball extremely well. Specifically, he is at 51.7 percent from the field and 81.3 percent from the free-throw line. At the same time, he's averaging more than 16 points, 2.3 3-pointers, 6.5 rebounds and 4.0 assists per game. That gets him ranked within fantasy's overall top 30! He's still on many waiver wires, perhaps because the Miami Heat play so many bench players. But those bench players haven't affected McGruder's minutes much as he is still averaging 34 minutes per game. If you don't grab him now, I doubt he'll be available in two more weeks!

Build the best lineups with the power of The Machine for Daily Fantasy Sports.


C JaVale McGee, Los Angeles Lakers
Let's move on to a player who has repeatedly been the featured comic relief on "Shaqtin' a Fool." Yes, the same JaVale McGee who once ran back to play defense while his own team still had the ball! But no one is laughing at his fantasy numbers this year. He's averaging 15.4 points and is No. 2 in the NBA with 3.0 blocks per game. Yes, he plays only 26 minutes on average, but he's become an integral part of the Lakers' rotation, and his block numbers are not about to drop.
PG Derrick Rose, Minnesota Timberwolves

Rose isn't the superstar, All-NBA player that he was before his 2012 ACL tear, but he can still help your team in several categories. He's shooting free throws well and often, averaging three makes per game at a fine percentage of 77.8. He's also contributing nearly five assists per game. If Jimmy Butler gets traded -- which looks increasingly more likely with each passing day -- Rose will take on even more of the offensive burden in Minnesota. Right now, there are only 60 NBA players averaging as many as 13 field-goal attempts and 28 minutes a game. Rose is one of them, and those numbers may go up.
SG Kent Bazemore, Atlanta Hawks
Bazemore is turning into a 3-point-shooting machine this year! The Hawks, under new coach Lloyd Pierce, have taken a page from the Houston Rockets' playbook. They're shooting 3-pointers at the third-highest rate in the league at 38 per game! And Bazemore has taken his coach's advice, shooting about 36 percent more 3-pointers per game than he did last season. He's making two of those per game along with averaging 16.3 points, 4.5 rebounds and 1.7 steals. Throw in his 2.3 assists per game and you've got someone who can help you in a multiplicity of categories.
PF Nemanja Bjelica, Sacramento Kings
My last recommendation is Bjelica, who is sinking his field goals at a very high rate, sporting a 60.5 percentage from the field. He is also chipping in 2.1 3-pointers, 6.3 rebounds, 3.3 assists and 1.3 steals per game. Yes, the Kings want to develop their young players, but Bjelica's emergence hasn't come at their expense; it's old vet Zach Randolph who has lost playing time to Bjelica. The Kings' younger guys get their moments, but Bjelica's all-around game has kept him playing around 30 minutes a game. There's little reason for that to change in the near future.


Never miss ASL's latest fantasy sports news. Send us an email at This email address is being protected from spambots. You need JavaScript enabled to view it. and list the sports you are interested in (NFL, NBA, MLB, NHL, EPL) to start receiving ASL's newsletter.