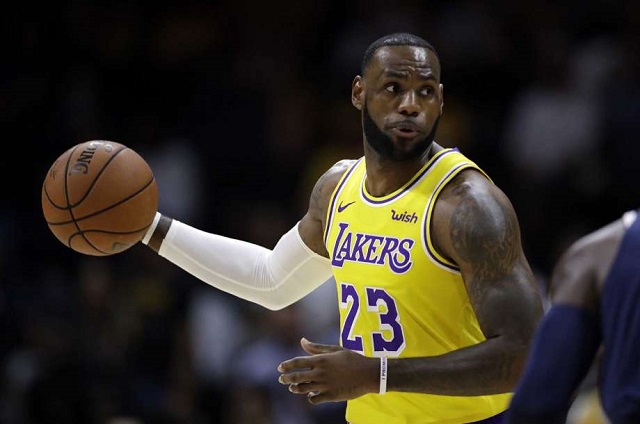 Written by Willard Simms
11 October 2018
We play fantasy sports to have fun and to win and talk smack to our buddies! But to win, you first need to fully understand your league's specific settings. There are many different kinds of leagues: Dynasty Leagues, where you keep players from year to year; re-draft leagues, where you draft new players every year; pay leagues, where you can win money; no-pay leagues, where you play for fun and status; rotisserie leagues; head-to-head points leagues; weekly leagues; daily leagues; public leagues; private leagues and more!   

Build the best lineups with the power of The Machine for Daily Fantasy Sports


The NBA season begins Oct. 16, and it's important to choose the right league for you. I like leagues with lots of scoring categories. That way, I can target a few specific categories and plan my fantasy draft accordingly. To do this, carefully check out your league's settings in advance of your draft. Yahoo Leagues have different settings than ESPN Leagues, which have different settings than NBA.com leagues, which ... well, you get the picture.
Make sure you fully understand the scoring categories, but it's best to not try to win every single category. If you're loading up on guards, it will be very difficult to win rebounds and blocks. If you're going for rebounds and blocks, don't expect to win assists and 3-pointers. Only a few players -- LeBron James, for one -- can contribute across the board, but they are gone at the very top of the draft. One player alone won't win you the league, no matter how good they are!
It seems obvious, but it's important to remember whom you have drafted in those early rounds and what categories you consequently expect to excel in. Most of the big sites -- Yahoo, ESPN and NBA.com, for example -- display ranking tiers that allow you to see which players are the best at a certain position. This can be helpful if you suddenly realize during your draft that you haven't chosen a point guard, they are coming off the board quickly, and that you need to make a move there. 
Most fantasy platforms list ADP (average draft position) inside the draft room. That's relevant, but it's important to keep up with the latest player developments. For example, Spurs point guard Dejounte Murray tore the ACL in his right knee Sunday and will almost certainly miss the entire season. It will take several days for his ADP to reflect that, but you should already know that you don't want to draft Murray in re-draft leagues.
Next week, I'll go over the players I think have the most fantasy value at each position. I determine this not just by estimating the number of fantasy points each player will score, but also how many Points they will score Above their Projected total (PAP). James Harden is always projected to do well, but is he going to do well in a specific game against a top-notch defender? What if a role player, such as the Jazz's Joe Ingles, plays against a team that has a terrible perimeter defense?  Ingles is one of the best 3-point shooters in the league, and when he gets left alone, he can be deadly. This is the kind of thing I'll be pointing out from week to week that can make a difference.
My goal is to get most of you out there into your fantasy playoffs and then help you win! And I'll be letting you know how my fantasy teams are doing as well.


Never miss ASL's latest fantasy sports news. Send us an email at This email address is being protected from spambots. You need JavaScript enabled to view it. and list the sports you are interested in (NFL, NBA, MLB, NHL, EPL) to start receiving ASL's newsletter.