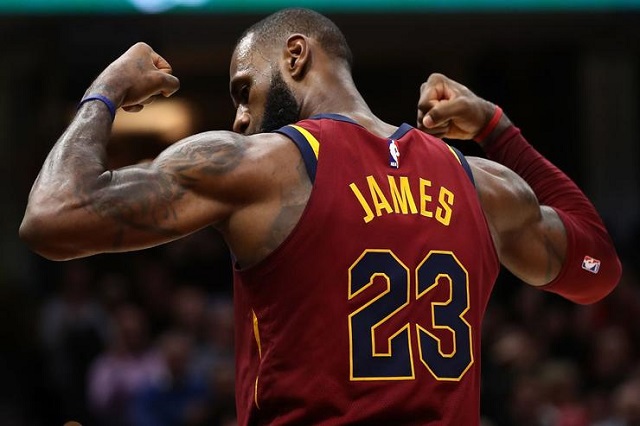 Written by Willard Simms
01 June 2018
The NBA Finals are here, and LeBron James is making his eighth consecutive Finals appearance. He's the only reason why the Cavs are here and why I won my fantasy league this year. But before an NBA champion is crowned, let's look forward to next season.
If you don't already have him on your dynasty team or if you're drafting in a redraft league below draft pick No. 4, you'll probably never get James. Wait ... could you get him?! Yes, there's only one LeBron, just as there's only one Stephen Curry, but there are some extremely good players who will be in the 2018-19 rookie crop. Start studying up on the draft evaluations of these soon-to-be NBA'ers. The lucky (or brilliant) fantasy owner who drafted Donovan Mitchell or Ben Simmons last year was probably a very strong contender in your League.
The overall expert consensus for this year's NBA Draft puts the same two players at the top of almost everyone's list: DeAndre Ayton and Luka Doncic. In a dynasty league, those two players will go very early, and while you'll be dancing in the dark with them, those two guys already know the right steps! In a non-dynasty league, you can probably get them with a mid-round selection. Would you really pass on either of them in favor of a middling veteran who might somehow put together a career year? Don't do it! Begin doing some homework. You might find several rookies that, if you have the patience, could replicate some of the magic that Simmons and Mitchell produced this season.   
Look, it's only June, so you have lots of time to start compiling research on who will be the best incoming fantasy rookies. There will be plenty of analysis on these players after the NBA Draft takes place on June 21. Look carefully at how you think each player will fit with their respective team. Then track them during the NBA Summer League -- Mitchell was a sensation last year -- and you'll start to put together a great blueprint for your upcoming fantasy draft.
We all know that rookies make a lot of mistakes and sometimes they don't even get much early-season playing time. But later in the season, when they've begun to figure it out and the fantasy playoffs roll around, they can pay some serious dividends. We all know the phrase: "I'd rather be lucky than good." But being good is still the most reliable way to claim a fantasy championship! So get off the couch, turn off the baseball game and bring yourself back to the NBA!


Never miss ASL's latest fantasy sports news. Join our mailing list. Send us an email at  This email address is being protected from spambots. You need JavaScript enabled to view it. and list the sports you are interested in (NFL, NBA, MLB, NHL, EPL) to start receiving ASL's newsletter.