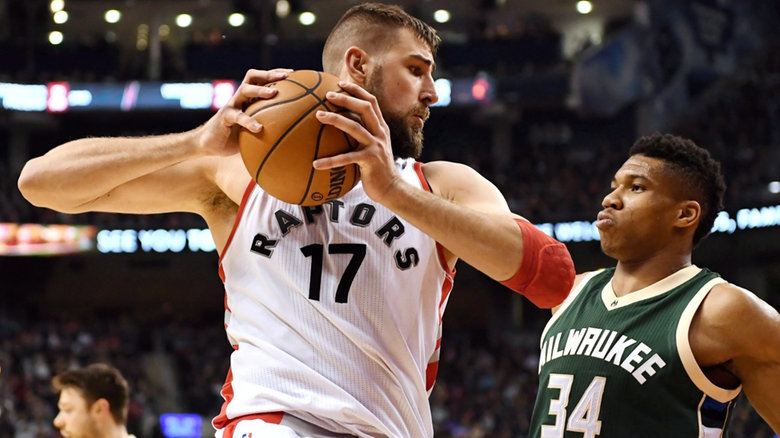 Written by John Adams
13 March 2018
After being the first team to clinch a playoffs spot in the NBA, the Raptors sent an ominous message to the rest of the league: Ignore them at your own peril. This team is the real deal. Just ask James Harden and the Houston Rockets, who had their 17-game winning streak snapped north of the border by Toronto. So with the playoff picture coming into focus, it actually looks like Toronto will be the top seed coming out of the NBA Eastern Conference.
Now the question is: Can they wipe away their jaded history of playoff miseries and overcome Cleveland? The short answer would be YES. This is NOT the same team that fell apart four years ago against LeBron James and the Cavs. This is a team that believes in itself, and the players trust the system. The Raptors rank among the top five in points scored and every player has the green light to shoot the three.
DeMar DeRozan and Kyle Lowry are certainly taking care of business as the team's two leading scorers, but it's the supporting cast that sets this team apart from every other team in the East and makes them special. Center Jonas Valanciunas has been a revelation for Toronto. He's averaging 15 points and nine rebounds per game during the month of the March and might be the most improved player on the team. He and forward Serge Ibaka have given Toronto a pair of big men who love to crash the boards and play ferocious defense. And Toronto's bench may be one of the best in the league with Fred VanVleet, Delon Wright and Pascal Siakam, who are all carrying the load when the starters rest.
Of course, things could change in the next few weeks, but if the current playoff seedings stay where they are with Toronto at No. 1 and Cleveland at No. 4, these two teams would meet in the second round of the playoffs. We all know LeBron James doesn't really heat up until the playoffs, but does anyone really believe that the Cavs could take down the Raptors right now in a seven-game series? To be honest, Cleveland might have to go down to the wire just to beat the Wizards to get out of the first round.
Something changed with these Raptors back on Feb. 1 when they let a very winnable game slip away at the end of the fourth quarter to Bradley Beal and the Wizards. Beal exploded for 25 second-half points to help Washington squeeze past the Raptors by a final score of 122-119. However, this game served as a turning point. Since then, the Raptors have won 15 of their last 16 games and have done so in a dominating fashion.
During this stretch, Toronto got their revenge against the Wizards and beat up on Houston, Boston and Portland. Even computer models are giving the Raptors a 60 percent chance to make it to the NBA Finals this year, making them the outright favorite in the East. Cleveland is scheduled to get Kevin Love back in their lineup at some point, but it might be too little too late to overcome Toronto


Never miss ASL's latest fantasy sports news. Send us an email at This email address is being protected from spambots. You need JavaScript enabled to view it. and list the sports you are interested in (NFL, NBA, MLB, NHL, EPL) to start receiving ASL's newsletter.