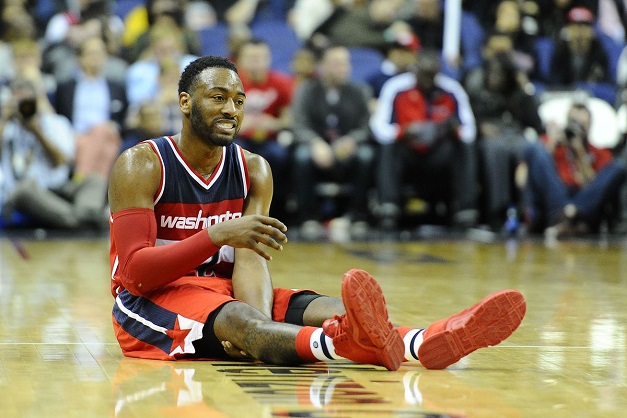 Written by John Adams
27 February 2018
It all looked like doom and gloom in the nation's capital when John Wall suffered a serious knee injury last month. Many people thought that without Wall, the Washington Wizards might even miss the playoffs.

Wall was averaging 19.4 points and 9.3 assists per game on a team that was bouncing around the Eastern Conference with no real direction and owned a mediocre record. But those were the old Wizards. The new-look Wizards have won 10 of their 13 games since Wall went down and have done it against a long line of impressive opponents.

Without Wall, Washington smothered the Philadelphia 76ers earlier this week and have registered high-quality wins against LeBron and the Cavaliers, the Pacers and the Raptors. Like it or not, Washington has come together as a unit without Wall.

Night in and night out, the stats show that for the first time this season, Washington is playing unselfish basketball. They are playing like a team by passing the ball more and making better shooting decisions. Bradley Beal's scoring stats have dropped a bit, but that's because he is sharing the ball like never before. Since Wall went away, the team's assist rate has rocketed up to 71.2 percent and that has been a winning formula for them.

Tomas Satoransky has taken over Wall's spot and has been a beast for the Wizards since the injury. He stuffs the stat sheet on a nightly basis and has clearly found his groove in running this offense, which ranks seventh in the league since Jan. 27, the first game Wall missed due to his knee injury.

The Wizards have a brutal upcoming schedule, which includes games against the Warriors and the Raptors this week, but it will be fascinating to see where Wall fits in when he returns in 2-3 weeks.


Never miss ASL's latest fantasy sports news. Send us an email at newsletter@advancedsportslogic.com and list the sports you are interested in (NFL, NBA, MLB, NHL, EPL) to start receiving ASL's newsletter.