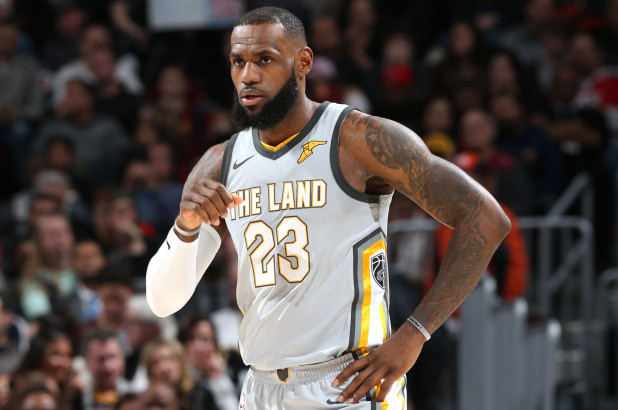 Written by John Adams
08 February 2018
Welcome the Wild Wild East? After dropping 13 of their last 20 games, the Cavaliers went back to the drawing board and decided to start all over again. Cleveland blew up their roster and traded away almost half of the team Thursday.
The Cavs kicked off their first blockbuster trade of the day by agreeing with the Lakers to deal Isaiah Thomas and Channing Frye along with a first-round pick to Los Angeles in exchange for Jordan Clarkson and Larry Nance.
Just an hour later, the Cavs snagged Rodney Hood and George Hill in a three-way deal with Utah and Sacramento. The Jazz picked up Jae Crowder and Derrick Rose from the Cavs while the Kings acquired Iman Shumpert from Cleveland and Joe Johnson from Utah.
By the time the smoke cleared, Cleveland had parted company with three of its top six players -- including Dwyane Wade, who was sent back home to Miami for a second-round pick -- in order to eradicate some of that locker room poison and perhaps get back to playing some passable form of defense.
The bottom line is this: Cleveland saw the season slipping away and had to pull off something BIG to reinvigorate LeBron James. Whether or not this revamp will work remains to be seen, but the Cavaliers accomplished several things before Thursday's trade deadline. They put together a younger and more athletic lineup to play around King James and they got rid of Thomas, who was a serious defensive liability. Even if James leaves at the end of the season, the Cavaliers now have some young talent that they can build around.
Cleveland Acquired:
Jordan Clarkson
Larry Nance
Rodney Hood
George Hill
Cleveland Traded Away:
Isaiah Thomas
Channing Frye
Jae Crowder
Dwyane Wade
Iman Shumpert

Never miss ASL's latest fantasy sports news. Send us an email at newsletter@advancedsportslogic.com and list the sports you are interested in (NFL, NBA, MLB, NHL, EPL) to start receiving ASL's newsletter.