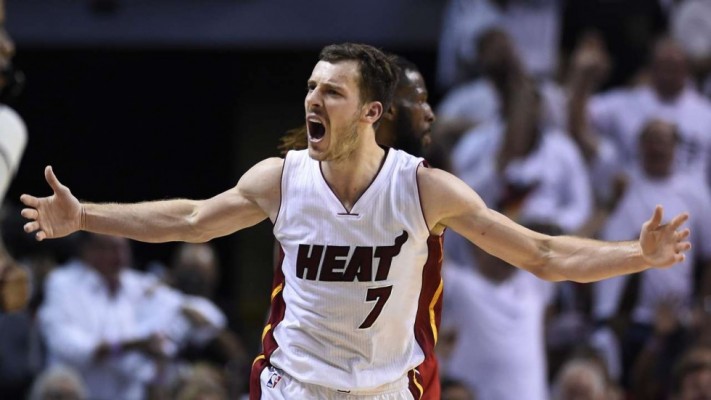 Written by John Adams
18 January 2018
When conversations start up about who will come out of the East, NBA fans and sports pundits name the usual suspects. They talk about Boston, Toronto and Cleveland, the Greek Freak in Milwaukee and wonder if Washington can finally put it all together. But so far, no one is talking about the Miami Heat, one of the hottest teams in the NBA since the start of the new year and just a half game out of the No. 3 spot in the East.
The Heat fired off six straight wins to start the year before flaming out against the Chicago Bulls earlier this week. Miami head coach Erik Spoelstra has played the role of mad scientist, plugging in new lineups on a nightly basis to deal with ailing players. The team relies on a tenacious defense and excellent coaching to keep them not only competitive but also vying for a piece of the top-tier playoff pie in the East.
So far this season, they have beaten Boston in two out of three games, split against Washington and topped Toronto in their first meeting. Miami plays with a chip on their collective shoulders, but is that really enough to take them seriously in the Eastern Conference? Maybe and maybe not. It's still early, but no team, not even Boston, is running away with the East right now.
The leader of Heat is an unlikely 31-year-old veteran player named Goran Dragic. He's been in the league for ten years and this is his fourth year playing for Miami. His teammates call him the "Dragon" and even though he started the season off ice cold, he's really come alive in the last month and the Heat desperately need him to keep up his high level of play because their laundry list of injuries keeps piling up.
The team found out this week that their second-leading scorer, Dion Waiters, is done for the season and is about to undergo ankle surgery. Waiters' replacement was supposed to be Tyler Johnson, but Johnson is nursing an ankle injury of his own.
Another player who's had a slew of health issues is Miami's 7-foot center, Hassan Whiteside. Whiteside has battled injuries all year long but has been on fire lately, registering five double-doubles in his last six games.
The bottom line is this: Miami's success hinges on the health of their core players. The Heat can NOT afford any more serious injuries to an already depleted squad. The team is surging and obviously playing well right now, but they need to stomp out the injury bug. Miami has the potential to rise to the top in the East this year, but the team needs to get healthy and stay healthy.


Never miss ASL's latest fantasy sports news. Send us an email at newsletter@advancedsportslogic.com and list the sports you are interested in (NFL, NBA, MLB, NHL, EPL) to start receiving ASL's newsletter.