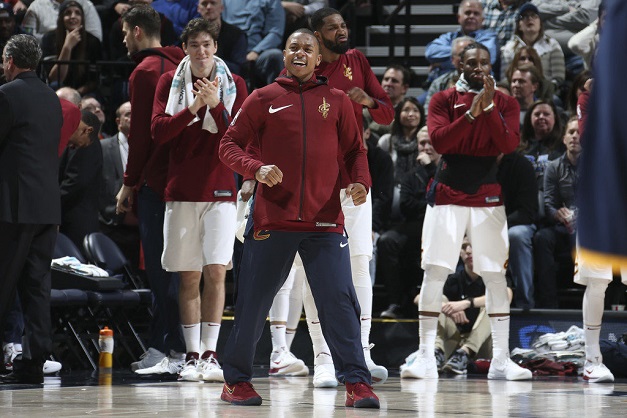 Written by John Adams
04 January 2018
Yes, the Celtics thrashed the Cleveland Cavaliers last night.
Yes, Boston has 31 wins, more wins than any other team in basketball.
But it's January and no NBA team has ever won a championship during the winter.
Did the Cavs have this game marked on their calendar? No, they didn't. Cleveland didn't even bother to come at full strength, deciding to give Isaiah Thomas another night to rest after his comeback game. The Cavaliers are the oldest team in the game and you can tell when the team is playing the second night of a back-to-back contest. As a group, they look worn out and out of sync.
If Cavaliers coach Tyronn Lue has proven one thing during his tenure as Cleveland's coach, it's that he NEVER worries about what everyone else might see as a rivalry game against teams in the East. Even though the game was hyped beyond belief and Boston thought they were playing a statement game – Lue and the Cavaliers treated this contest like an exhibition contest.
The Celtics were flying around the court with energy and intensity while the Cavaliers were wondering what was on HBO. Celtics coach Brad Stevens said his defense was really "locked in" against Cleveland. That's what a coach has to say, but the reality is that the Cavaliers checked out at halftime.
However, the narrative is likely to change once Thomas is back on the floor as a starter. Thomas is a relentless player who is coming back at just the right time for Cleveland. As we saw last year with Boston, Thomas makes everyone on the floor around him better. The Cavaliers are in desperate need of a "pep" in their step more than any other team and that's exactly what a high octane player like Thomas will give them.
Don't forget, the Celtics finished last year at the top of the standings in the East, but even with home court advantage, Cleveland dominated Boston 4-1 to advance to the finals. Don't get me wrong, a "W" is always better than a loss, but without Thomas, Cleveland was not at full strength and in January, they are light years away from "playoff" mode. 
Never miss ASL's latest fantasy sports news. Send us an email at newsletter@advancedsportslogic.com and list the sports you are interested in (NFL, NBA, MLB, NHL, EPL) to start receiving ASL's newsletter