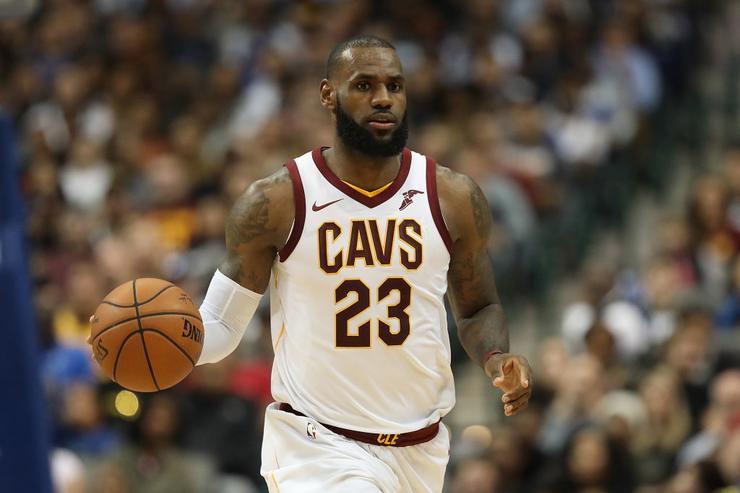 Written by John Adams
01 January 2018
For the Cleveland Cavaliers, this has been a tale of three streaks.
The Bad – The Good – And the Ugly
LeBron James and the gang took a trip out west for a three game holiday set. King James came back having committed 17 turnovers and the Cavs returned with a three game losing streak dropping games to Golden State, Sacramento and Utah. James called the trip "Trash" as he registered some of his lowest point totals and some of his highest turnovers totals of the season.
James turned 33 during this recent road trip and he lost in Utah where he committed at least SIX turnovers for the fourth time in his last six games. The Cavs have now dropped four of their last five games, but somehow their wildly impressive 12-game home winning streak is still in tact. Keep in mind, Cleveland stumbled out of the gate this season with an UGLY 5-7 record, but then turned it all around punishing all comers winning 18 of 19 games.
The bad news for Cleveland is that they are hitting the road again during the first two weeks of January and are stacking up teams like Boston and Toronto, ranked first and second in the East. If the Cavs handle Boston and Toronto, this slide will be all but forgotten. However, if Cleveland goes on the road for five games and drops three of them, the whispers will pick up again.
As it stands now, the Cavs seem to have perfected a maddening formula. They make a habit out of bouncing up and down during the regular season and catch fire during the playoffs. There's only one way a perilous formula like this can work and his name is the aforementioned LeBron James.
Statistically speaking, James is enjoying perhaps one of the most impressive seasons of his career. His December mini-slump (by LeBron's standards) could stretch well into January, but we have learned long ago that the longer a King James slump continues, the more ferocious he will be when resets and refocuses.
Never miss ASL's latest fantasy sports news. Send us an email at newsletter@advancedsportslogic.com and list the sports you are interested in (NFL, NBA, MLB, NHL, EPL) to start receiving ASL's newsletter