Details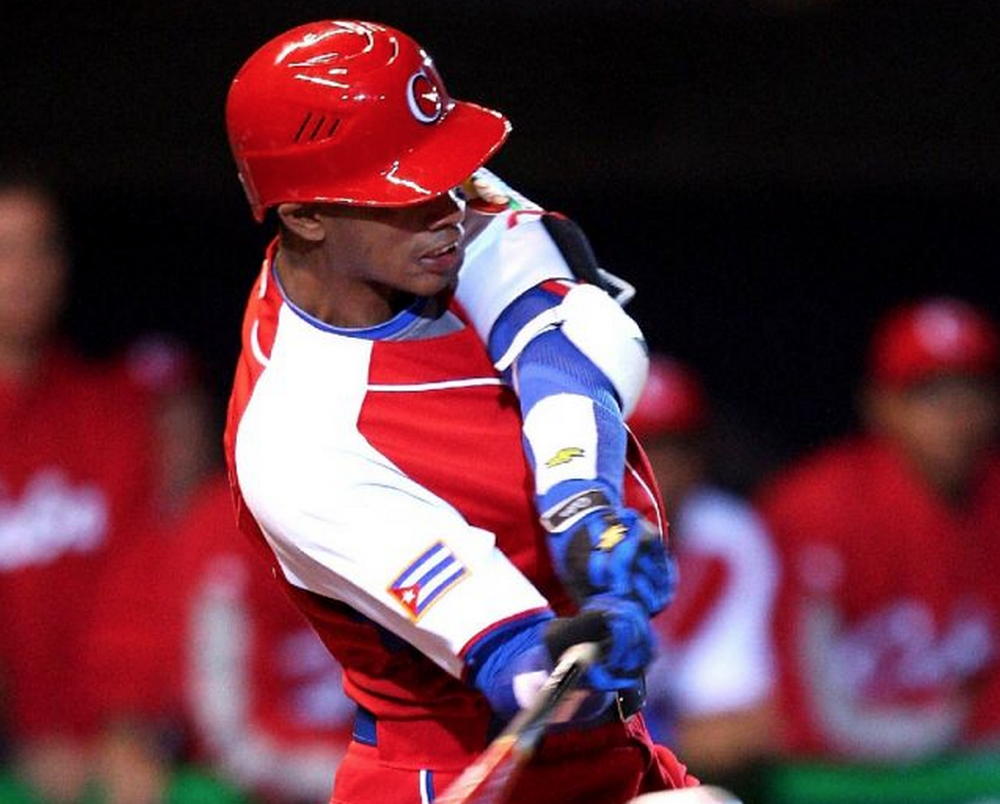 Fantasy Baseball Sleepers –
Shortly after the Dodgers struck a 6-year, $62.5 million deal with 30-year-old Cuban superstar Hector Olivera, it was revealed that he has a slight tear in his UCL.
Olivera should be able to play through the injury as the Dodgers opened up the checkbook and beat out all the other potential suitors. Ideally Olivera would make an immediate impact at third base, although the Dodgers already have the reliable Juan Uribe in place for this season at third as well.
Many will criticize the Dodgers for overpaying an undeserving and inexperienced player, but that logic seems unfair. They have the resources and the backup plan. For a lesser organization this may break the bank, but for the Dodgers, it's low risk high reward.
Olivera has serious potential to be a force in the already forceful Los Angeles lineup. His power must be respected and he should be able to transfer it to the big leagues. Olivera has 96 home runs in 2,800 at bats since 2003 with an OPS of .912 during that time span.
MLB fantasy owners should consider themselves in a similar position as the Dodgers when contemplating Olivera. He'll likely be a free agent pick up for most teams, and at the very worst eats up a spot on your bench.
You shouldn't pick him up right away, but monitor him closely to see how he progresses within the organization. But don't wait too long, moves like these are what win MLB fantasy championships.
Keep reading ASL for the best fantasy baseball news!
Details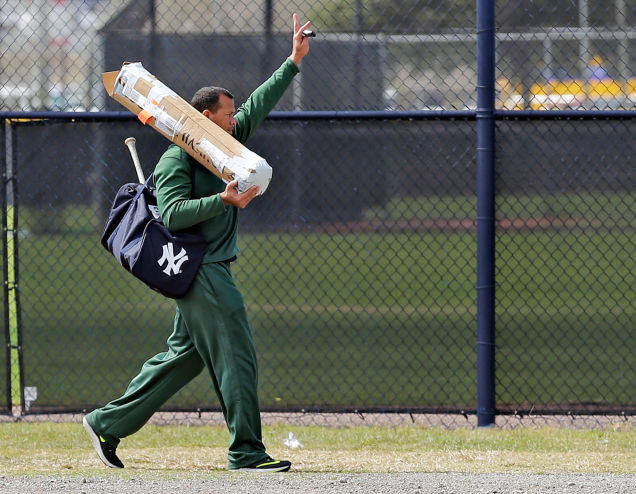 Fantasy Baseball News
Coming off a year-long suspension for steroid use, Alex Rodriguez reported to Yankees camp and even decided to show up a few days early. The controversial player took batting practice and although many believe he will now be a full time DH, he fielded some ground balls from the left side of the infield.
Despite the never-ending questions that surround Rodriguez, the biggest may be what value does he have for your MLB fantasy squad? Not so surprisingly, the answer is NONE. At this point, there's no reason for anyone to believe that his on-filed production will be anything more than a shadow of what he was capable of in the past.
During 44 games in 2013, A-Rod put up his lowest OPS (.771) since he was 20-years-old. Now he's 39, hasn't played in more than a year and the Yankees are stuck with him.
Unless a rash of injuries devastate the Yankees lineup, playing chances for Rodriguez at the DH position will likely be few and far between. New York manager Joe Girardi often uses the DH spot to give players a rest from playing their every day positions.
Catcher Brian McCann and outfielder Carlos Beltran will likely see a good amount of at-bats at the DH spot. So will Garrett Jones who the Yanks signed during the offseason. This crowded cast at DH will further diminish A-Rod's possible role.  
The ambiguities surrounding A-Rod's role with the team are reason enough to avoid him. If he goes undrafted in your league, feel free to leave him on the wire. The Yankees seemingly wish that they didn't have A-Rod on their team and you certainly shouldn't be chomping at the bit to get him on your MLB fantasy squad either.
For the lastest MLB fantasy news, including fantasy baseball sleepers and advice, stay tuned to ASL!