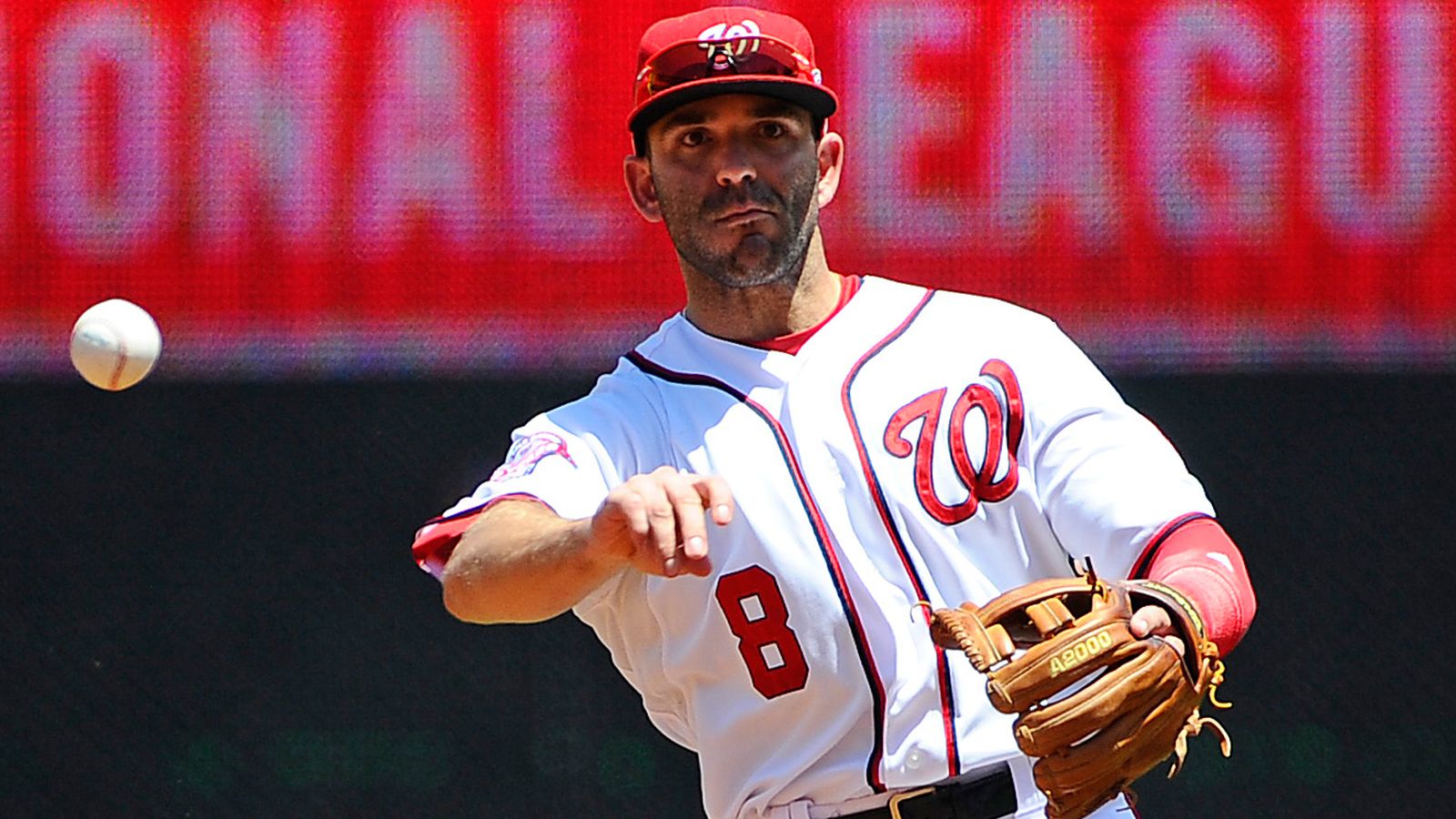 Written by Brian Murphy
05 July 2016
The baseball season's halfway point, like the 4th of July weekend, has come and gone. So no matter how well your fantasy MLB team has performed up to this point, realize that you still have a long road to travel if you want to capture that league championship. Here is this week's crop of players who can help you on your quest.
Danny Espinosa, SS, WSH
If you haven't gotten your hands on Espinosa yet, it's probably too late. He just completed a week in which he had a pair of games with two homers and at least six RBIs. That doesn't go unnoticed. Since the start of June, he has been playing as if he wants to be 100 percent owned. From then through July 4, Espinosa hit .316 with 12 home runs. And if you're wondering if he can stay productive, there are a lot of stats in Espinosa's favor right now. His strikeout and walk rates are at their best levels of his career. He is showing increased patience, swinging at fewer balls out of the zone, and his hard-hit rate is at a career high. Plus, although a .242 average isn't much to write home about, that's better than what Espinosa has done in years past and a .259 BABIP signals room for even more improvement there. Espinosa has always been a high-strikeout, low-average, power hitter. And that's still his game in general. But this is a better version of that player and one who could stick around for the rest of the year. The cherry on top is the fact that Espinosa is eligible all around the infield.
Kendrys Morales, 1B, KC
Morales, like Espinosa, has been just too hot to ignore. After a dreadful first couple of months, Morales got above the Mendoza Line on June 7. Since then, all he's done is hit .434 with nine homers and 24 RBIs. But Kendrys has really turned his offense up to 11 in the past couple of weeks specifically. Through Monday, he was an absurd 21-for-42 at the plate with seven long balls since June 25. I am much less optimistic about his long-term impact than Espinosa's, but the thinking here is the same: Pick him up just to see how long this hot streak lasts. 
Brandon McCarthy, SP, LAD 
In other baseball news, McCarthy has returned from his April 2015 Tommy John surgery to provide a boost to the Dodgers' rotation and your fantasy baseball team. He was dominating in his season debut Sunday, permitting just two hits through five scoreless innings versus the Rockies. He walked one and struck out eight. He is not overpowering by any means, relying on movement with his sinker and his cutter. But if those pitches fade and dip and dive, McCarthy can miss bats like he did a few days ago. In his most recent full season, split between the Diamondbacks and the Yankees in 2014, McCarthy finished with a 4.05 ERA, 175 strikeouts and a 1.28 WHIP. The 32-year-old has always been good at keeping his walks to a minimum, and he should also be a decent source of wins as long as he's with L.A.