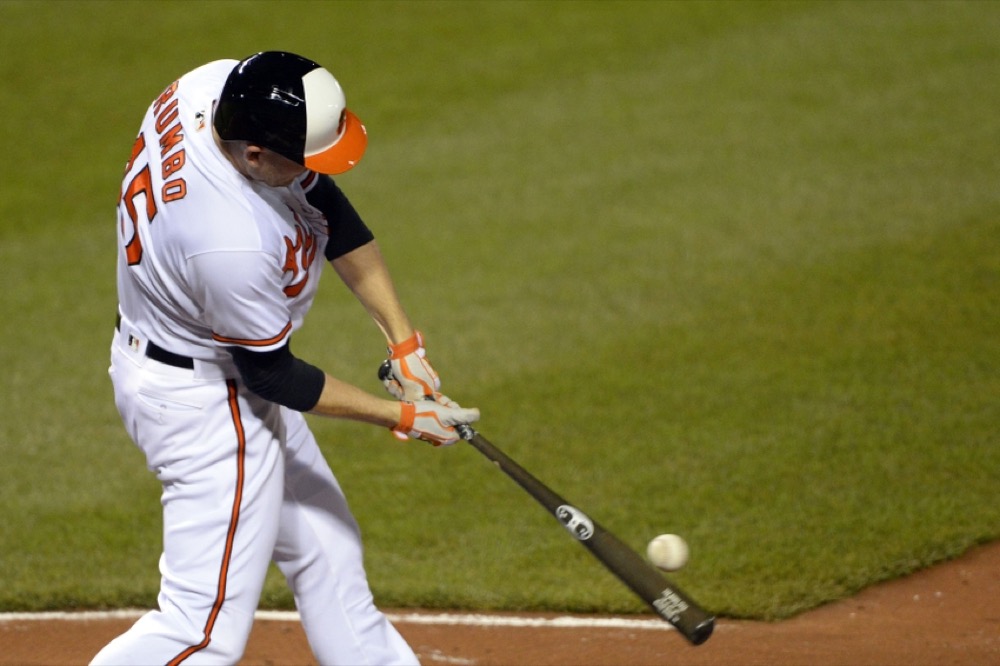 Written by Brian Murphy
13 June 2016
Two months ago, you may have used a late-round pick on Orioles outfielder Mark Trumbo during your fantasy baseball draft. That drew no reaction from the room, understandably. Trumbo is a known commodity: A 30-year old slugger in the truest sense of the word. He doesn't walk much. He strikes out about in about a quarter of his at-bats. He's a streaky hitter with a couple of 30-homer seasons on his record and who has never finished with an average above .268. You're just looking for some cheap power and thinking that maybe Trumbo's numbers will take a small spike upward in the Orioles' hitter-friendly park.
That measured expectation, that small spike, has turned into a giant stalagmite. Trumbo currently leads Major League Baseball with 20 home runs -- he's on pace for 52 -- and has hit a very respectable .286. He's also fifth in the league with 49 RBIs. Simply, Trumbo is near the top of the conversation when it comes to the players who have generated the most value. It's been an amazingly beneficial ride for his owners so thus far. So will the ride come to a halt? 
Well, here's the good news: There's not really anything that stands out shouting about how lucky Trumbo has been. Sure, his .333 BABIP is a touch high, but he's posted fairly close marks in a couple other seasons. The home runs aren't luck; Trumbo is making hard contact as he always has.
But therein lies the rub. There's not really anything different about Trumbo this year. His walk rate? 6.6 percent, the same as in 2015 and actually down from his mark in 2013 and 2014. He's still swinging at balls out of the strike zone (35 percent) and missing pitches (27 percent) quite often. His overall contact rates are in line with what he's done in the past. This new Mark Trumbo looks a lot like the old one ... just with more homers.
However, one thing that has changed is that Trumbo is generating more fly balls and fewer grounders. His fly ball rate has risen three years in a row and it's now at a career-high 42.4 percent. His career average is 39.2 percent. Meanwhile, he has never had a season in which his ground ball rate was less than 40 percent; it's at 38.2 percent right now.
So, Trumbo is getting more lift and hitting more fly balls, which is kind of crucial if you want to hit home runs.
But other than that, he is still Mark Trumbo. A probable drop in BABIP will cut into his average. And then if his fly ball/ground ball rates fall back toward the middle, we're left with Mark Trumbo, pre-2016. Whether you want to sell him really depends on if you believe those few numbers will regress to the mean. And if so, know that you can ask for a lot more in return than you ever expected to receive in exchange for Trumbo two months ago.