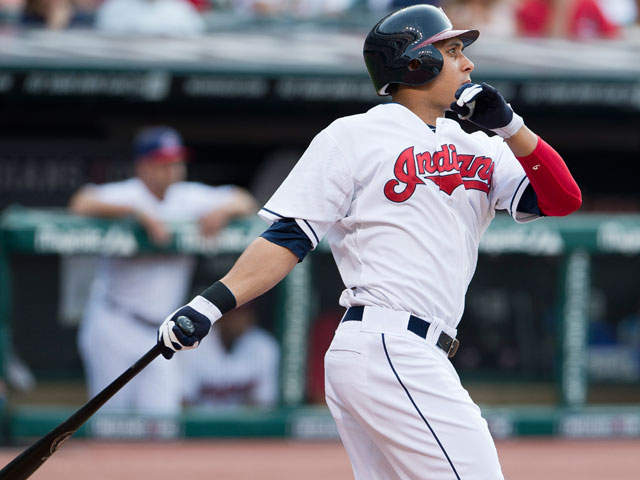 Fantasy Baseball Sleepers
Michael Brantley is a fantasy owner's dream player with unlimited MLB fantasy value. His well-rounded skill set fits perfectly into the fantasy scoring system, especially if your league follows the standard 5x5 format.
Last season Brantley hit 20 home runs, a number that becomes even more impressive when thinking about the speed and average he maintains. Brantley finished 2014 with a .327 batting average to go along with 23 steals.
Brantley is the real deal finishing last season just shy of 100 RBI, tallying 97 total. With an improving Indians lineup, Brantley could finally break the century mark. His 94 runs scored last season ranked him tenth in the league – a number that could also rise by the end of the season.
During 2014, he finished third in MVP voting. He had the sixth best season based off of WAR, putting up a 7-win season. Brantley turns 28 next month, which should translate into some of the best numbers of his career.
The Indians are legitimate playoff contenders and Brantley is the biggest reason why. While most others in your league likely will underestimate the centerfielder, make sure you properly evaluate and respect his numbers.
With the lack of attention Brantley attracts, you may even be able to consider him a steal for his average draft place or dollar number during an auction. Brantley is a piece to build your team around. Don't be afraid to go all in on Brantley or the Indians.
Stay tuned to ASL all season long for the best fantasy baseball news!