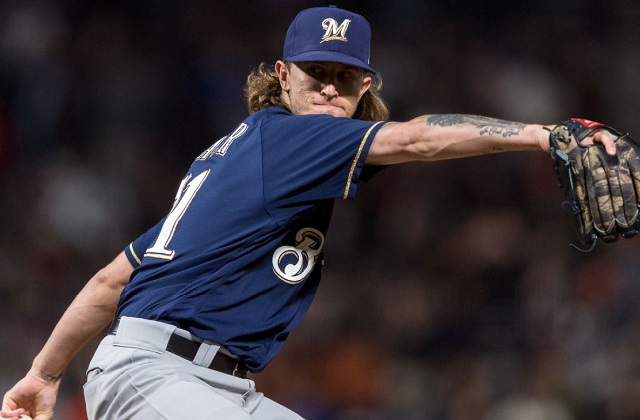 Written by Ziv Chen
20 July 2020
Dating back to Al Spalding's 19-win with the Boston Red Stockings (that was still the name) in 1871, the lowest leading win by a pitcher in the league's history was 14. Even the seven-week disruption in the 1981 season saw five pitchers finish in a 14-win tie for the league's lead.
If there will be a full 60-game schedule this season, which starts with a big "If" amidst the Coronavirus pandemic and all that its doing to professional sports in America and all over the world, the wins leader in MLB will probably finish with less than 10 wins, while reaching 10 will require a combo of amazing effort, superior talent and a perhaps even a small miracle.
Starters will probably play in around 10 to 12 games and it will probably take around 8 wins to be a category leader, so maybe the MLB 2020 wins-leader won't be a starting pitcher at all. This due to the early season outings being short, so probably no wins for the starters in early games.
So, look out for 2020's leaderboard that should be very interestingly dotted with a few relief pitchers, some doing piggyback pitching and others being traditional mid/late innings relievers. So be prepared for a weird season with statistics and odds all over the place.
https://twitter.com/mlbbowman/status/1281014884893896704?s=20
Given these relief pitchers will now compete out of their category, fantasy rotations should take into account all these anomalies so probably fantasy sports team managers should take an unusual approach too.
Fantasy baseball legend, Ron Sandler, came up with the LIMA (Low Investment Mound Aces) draft strategy over 20 years ago. It takes into account undervalued pitching strengths and roles and allows fantasy team managers invest a lot into hitting stats and individual pitcher performance regardless of their status in the dugout.
Sandler himself made big profits with his LIMA strategy, which when taken to the limit leads to strong finishes and save ratios. Wins are possible to get, but it's still much easier said than done.
In 2020 a LIMA-like approach can be implemented without worrying too much about wins. Some analysts say that this is the season to try something different and bold, avoid mid-tier starting pitchers and draft instead only the most promising aces.
Like everything else in the world right now, the 2020 MLB season will be crazy and unpredictable, so it's time to make things interesting:
You must have the best-in-game ratios and best quality saves. So, pitchers like Josh Hedar from the Milwaukee Brewers and Kirby Yates from San Diego Padres must be included in the draft. At least have one of them, or even better both.
You need to have a few more closers, probably 4 or more. Ideas should be from the range of Arizona Diamondbacks Archie Bradley, Oakland A's Liam Hendriks, Minnesota Twins' Tylor Rodgers, etc.
You'll also need 3 or more top non-closing relievers with starting-pitcher eligibility. These guys shouldn't cost a fortune, so have a look at LA Dodgers Ross Stripling and Dustin May, Yankees Chad Green or even Tampa Bay Rays' Diego Castillo.
Also pay attention to some top long/middle relievers that could possibly snatch a win. You can find these at the end of the draft-pick list, or in midseason.
To sum up, look at one pitcher for the first 7 to 9 rounds, another three for the following 6 and a few non-closing relievers to finish things off. There are a lot of questions about the MLB and how the 2020 season is going to pan out. Like everything else in our lives right now, as a result, the MLB 2020 season and the fantasy season will not to be easy to predict, but it's definitely going to be interesting.
If you are looking for more interesting articles, facts, odds and predictions on MLB or any other major-league sport, head over to BetAmerica and find all the latest odds related to baseball.