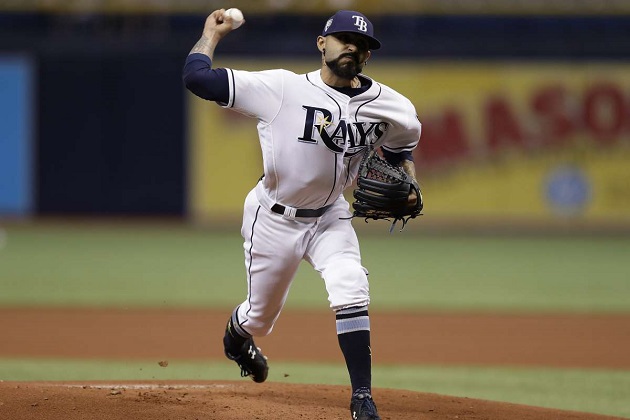 Written by Brian Murphy
27 June 2018
SP Shane Bieber, Cleveland Indians
First of all, I don't want to hear any more of your "Baby" jokes; that song is eight years old. Please get with the times.
Speaking of which, it's about time you added Bieber in your fantasy leagues. Granted, two matchups against the Twins followed by a start versus the Tigers aren't exactly a tough road, but he has gotten better every time out. He holds a 22:3 strikeout-to-walk ratio thus far, and upcoming outings versus the Cardinals and Royals shouldn't scare you either. Bieber is still out there in 45 percent of Yahoo leagues and more than 60 percent of ESPN leagues.
OF Mark Trumbo, Baltimore Orioles
Trumbo is a sneaky buy right now if you're looking for power on the cheap. He has compiled a 1.258 OPS over his last 10 games entering Thursday's action. He has homered five times and driven in 11 runs during that span. Trumbo has just two multi-hit efforts this month, but you should never look for a hefty batting average from Trumbo. What he can do is supply HRs in bunches when he gets on the type of hot streak that he's riding right now. He's been a top-25 fantasy player over the past two weeks in standard 5x5 leagues and is still available in about 70 percent of Yahoo formats.
OF Derek Dietrich, Miami Marlins
How many people have recognized how hot Dietrich has been this month? The number is growing, but he remains available in about 45 percent of Yahoo and CBS leagues. Dietrich, who has eligibility in the outfield along with first, second and third base in Yahoo leagues, is hitting better than .400 since May 31 with 16 runs and six homers. His BABIP, as you might imagine, has been outrageously high during this stretch, so this won't last too much longer, but Dietrich has also been super-duper blistering hot over the past week as he's recorded a 1.602 OPS in his last six games.
RP Sergio Romo, Tampa Bay Rays
You might not like the look of Romo's current 4.68 ERA or how he yaps at opposing players about a weeks-old stolen base, but the truth is Romo has been getting it done in fantasy of late. He's gone from being the opener in Tampa Bay to being the closer and has logged five saves this month. In June, he's sporting a 1.59 ERA with a 0.79 WHIP in 12.1 innings. The Rays have played better, more competitive ball of late, and Romo has grabbed the reins in the ninth. I didn't include him in my most recent closer report, but I probably should have. He's free in a vast majority of all leagues.


You can follow, ask fantasy questions and yell at Brian on Twitter: @Spokes_Murphy
Never miss ASL's latest fantasy sports news. Send us an email at This email address is being protected from spambots. You need JavaScript enabled to view it. and list the sports you are interested in (NFL, NBA, MLB, NHL, EPL) to start receiving ASL's newsletter.