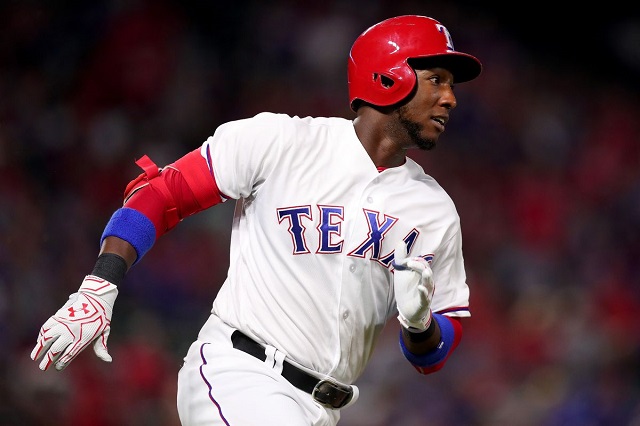 Written by Michael Nease
07 June 2018
I assume many of your leagues are like mine. At this time in the season, teams are starting to lock into position in the standings. I have a 12-team league and, fortunately, am in a momentary three-way battle for the early lead. There's one game separating the top three teams. Meanwhile, last year's champ is just a few games behind us and is still a big threat to catch us. Like something you might see at the end of this Saturday's Belmont Stakes, the 12 teams are starting to stretch out.
At this point in June, with a long way to go, it is way too early to bask in present glory or mope about past failures. Unlike fantasy football, the baseball free-agent talent pool is a bottomless well. At any point in time, you can replace your bottom-feeding players with fresh arms and bats from the waiver wire. Properly managed, a team doing poorly now can reverse its fortunes and start to gain ground on the leaders.
Here are some batters that may be better than some on your roster right now.  
SS Brandon Crawford, San Francisco Giants
Preseason rank: 291
Last 30 days rank: 21
Ownership percentage: 65
Last 30 days 5x5 stats: 15-4-17-1-.412
SS/OF Jurickson Profar, Texas Rangers
Preseason rank: 1,325
Last 30 days rank: 37
Ownership percentage: 23
Last 30 days 5x5 stats: 19-5-20-2-.260
OF Brandon Nimmo, New York Mets
Preseason rank: 352
Last 30 days rank: 46
Ownership percentage: 58
Last 30 days 5x5 stats: 16-6-11-5-.272
1B/2B/3B/OF Derek Dietrich, Miami Marlins
Preseason rank: 497
Last 30 days rank: 58
Ownership percentage: 23
Last 30 days 5x5 stats: 14-4-14-1-.377
OF Jon Jay, Arizona Diamondbacks
Preseason rank: 443
Last 30 days rank: 76
Ownership percentage: 17
Last 30 days 5x5 stats: 18-1-11-2-.348
All of these players are available in at least 33 percent of leagues. Some are versatile and able to be used in several lineup slots. If you want to grab one or more of these guys, move fast. If you procrastinate, you lose the element of "surprise" and allow some other owner in your league to beat you to them.
MLB stats and rankings accessed via Yahoo Fantasy Baseball. Updated through midday June 7.


Over the years many readers have contacted me for fantasy baseball advice throughout the season. I look forward to helping you on your journey to win championships this year. You can contact me with any questions or comments at This email address is being protected from spambots. You need JavaScript enabled to view it., follow me on Twitter @mikeinsights, or join me as a member of Couch Tomatoes, my fantasy sports discussion group on Facebook: https://www.facebook.com/groups/330237687362965/
Never miss ASL's latest fantasy sports news. Join our mailing list. Send us an email at  This email address is being protected from spambots. You need JavaScript enabled to view it. and list the sports you are interested in (NFL, NBA, MLB, NHL, EPL) to start receiving ASL's newsletter.
Good luck! Have fun!