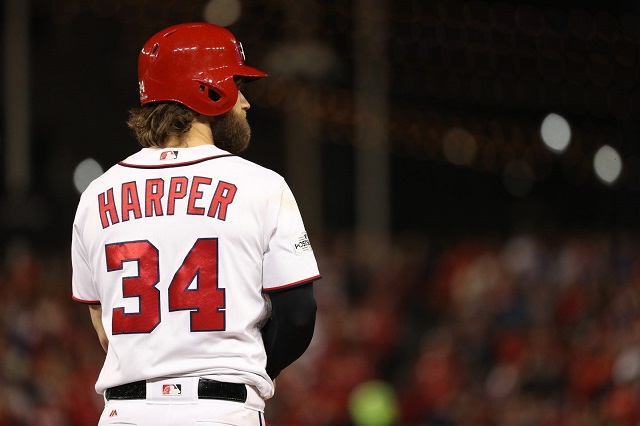 Written by Brian Murphy
15 May 2018
A couple of weeks ago, our Michael Nease wrote an article about the early leaders among categories that are crucial in 5x5 fantasy leagues. I'm going to kinda-sorta steal that idea here, but instead of looking at counting stats, I'm going to draw conclusions on some of the leaders in a couple of sabermetric categories. Specifically, BABIP and xwOBA. Click on those links for a quick summary of each statistic.
All players listed must have logged at least 100 plate appearances.
Highest BABIP
1. J.D. Martinez, BOS: .424
2. Matt Duffy, TB: .419
3. Aaron Judge, NYY: .417
4. Nicholas Castellanos, DET: .407
5. Yoan Moncada, CWS: .407
Duffy has been hitting singles in bunches, but it's getting a little ridiculous. Obviously, all of these BABIPs will go down and each player's stats will drop in corresponding fashion. However, given how Judge has become a better, more selective hitter, I don't think he's going to fall into the type of slump we saw from him following last year's All-Star break.
Lowest BABIP
1. Dexter Fowler, STL: .149
2. Kendrys Morales, TOR: .172
3. Russell Martin, TOR: .180
4. Carlos Santana, CLE: .183
5. Matt Carpenter, STL: .183
These are some of the unluckiest hitters in baseball right now and perhaps good trade targets for some of you (I still trying to get Santana wherever I can). Also worth noting: Bryce Harper is still one of the best players in fantasy baseball, owns an OPS of .943 ... and his BABIP is .196. Yes, he should be even better over the next few months.
Highest xwOBA
1. Mookie Betts, BOS: .530
2. Freddie Freeman, ATL: .470
3. Mike Trout, LAA: .468
4. Bryce Harper, WAS: .467
5. Joey Votto: CIN: .458
Betts has been perhaps the best player in standard fantasy leagues this year, and his expected weighted on-base average is actually 42 points higher than his actual wOBA. Harper's and Votto's xwOBA is 85 and 84 points, respectively, higher than what they are currently posting. I find that pretty amazing.
By the way, the player with the greatest positive difference in his xwOBA-wOBA is Carpenter at +.119, according to Baseball Savant. That means it's believed that, when you consider Carpenter's quality of contact, strikeouts and walks, that his wOBA should be 119 points higher than it is in reality. You have to believe he'll come around. Other players in the top five of that list include Kole Calhoun, Adam Duvall, Teoscar Hernandez and Ryan Zimmerman.
Lowest xwOBA-wOBA
I could just give you a list of the players with the lowest xwOBA, but they all have one thing in common: They shouldn't be on your fantasy team. They probably aren't owned in many leagues anyway because, yep, they're bad. A more helpful group to look at is one of players who are greatly outperforming their xwOBA.
1. Mallex Smith, TB: .072
2. Albert Almora Jr., CHC: .047
3. Eddie Rosario, MIN: .046
4. Joey Wendle, TB: .042
5. Odubel Herrera, PHI: .042
So, according to Baseball Savant, Smith's wOBA should actually be 72 points lower than it is right now. Baseball Savant also says that Smith's batting average should be 83 points below its current level. This list tells me that if I own a player with considerable trade value such as Rosario and/or Herrera, I should start sending out some feelers to see what I might be able to obtain in a deal.

Stats via FanGraphs and Baseball Savant. Updated through May 14.


You can follow, ask fantasy questions and yell at Brian on Twitter: @Spokes_Murphy
Never miss ASL's latest fantasy sports news. Send us an email at This email address is being protected from spambots. You need JavaScript enabled to view it. and list the sports you are interested in (NFL, NBA, MLB, NHL, EPL) to start receiving ASL's newsletter.