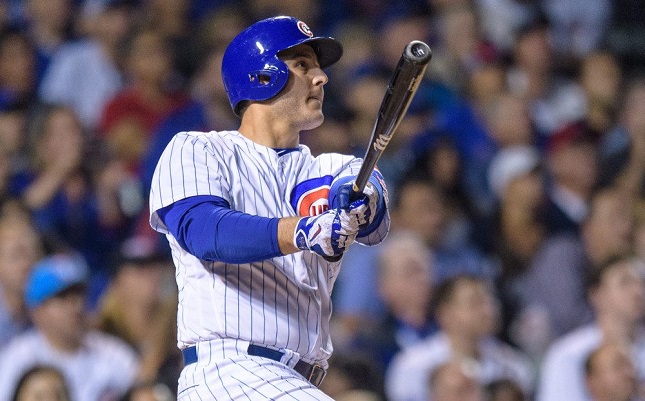 Written by Michael Nease
27 April 2018
The first sport I followed was Major League Baseball back in the mid-1950s. One rainy day when I was about 7, in the summer before third grade, I and my buddy Jim (still best friends today), with some pushing from his dad, developed a baseball game with three dice. It forced me to learn division before they even introduced it in school. How else could you calculate batting averages or ERAs? While not being a 20th-century "Young Sheldon," moving ahead in math faster than my peers was essential in playing the game. Quite frankly, if I had waited to learn it in school, I probably would have found it to be a pain in the ass like all the other kids did.
What I learned opened a whole new world to me. The concept that spawned this magical awakening. Finding that averages were derived by sort of throwing a group of numbers into a hat, pulling them out one by one and keeping a running tally of what each player's average is. Wow!
When I watched baseball then, I saw that 1-for-3 or 2-for-4 was 33 percent (.333) or 50 percent (.500), respectively. The numbers just popped off the paper or TV screen and I instinctively saw them as an average. I also learned early on about slumps and hitting streaks. Back somewhat before my time, then in recent baseball history, Joe DiMaggio accomplished a feat that still stands as a record today: A 56-game hitting streak in 1941.
Given my early roots with averages and numbers, I have always known and understood the nature and results of slumps as well as realizing that they are often followed by a hot streak. Then when you take the full body of results. you add bad stats to good ones and come up with an average.
As simple as all this seems, many in fantasy baseball, perhaps by being a bit compulsive, immediately want to go the waiver wire route and cut that "stupid jerk" who is ruining his season. With almost five months left in the season and plenty of time to climb up the standings, most underperforming superstars will come around. When they do, they will usually give you buckets full of good numbers. Patience is a virtue.
Here are five top-100 players going into the season who I firmly believe will benefit from the law of averages and return to just about the form we expected when we drafted them. They are all well worth keeping and by no means should you consider waiving them or just giving them away for a flash-in-the-pan player off to an unexpectedly fast start. On the other hand, maybe you can steal one of these guys in a trade before they get red-hot.
1B Joey Votto, Cincinnati
Ranking dropped from 16th in preseason to 355th currently

12th season

5-time All-Star, including 2017

2010 NL MVP

2018 5x5 stats: 6-3-13-0-.256

Career 5x5 stats: 869-260-843-72-.312

Last 3 years: batted .314, .326 and .320

Last 3 years: 94 HRs and 277 RBIs
1B Anthony Rizzo, Chicago Cubs
Ranking dropped from 19th in preseason to 701st currently

8th season

3-time All-Star

2018 5x5 stats: 7-1-7-0-.169

Career 5x5 stats: 507-167-541-46-.266

Last 3 years: batted .278, .292, .273

Last 3 years: 96 HRs and 319 RBIs
OF Marcell Ozuna, St. Louis Cardinals
Ranking dropped from 50th in preseason to 378th currently

6

th

season (first season with STL after five years with MIA)

All-Star in each of the last two seasons

2018 5x5 stats—8-2-14-0-.240

Career 5x5 stats—326-98-375-11-.275

Batted a career-high .312 in 2017

Hit career highs with 37 HRs and 124 RBIs last season
C Willson Contreras, Chicago Cubs
Ranking dropped from 59th in preseason to 503rd currently

3

rd

season

2018 5x5 stats: 7-1-7-0-.282

Career 5x5 stats: 90-34-116-7-.279

Batted .282 and .276 in first two seasons

Hit career highs with 21 HRs and 74 RBIs last season
OF Yasiel Puig, Los Angeles Dodgers
Ranking dropped from 82nd in preseason to 592nd currently

6

th

season

All-Star in 2014

2018 5x5 stats—10-0-6-3-.195

Career 5x5 stats—315-85-274-48-.278

Last 3 years: batted .255, .263 and.263

Hit career highs with 28 HRs and 74 RBIs last season


Player ratings taken from standard 5x5 Yahoo! Fantasy Baseball leagues as of the morning of April 27.
Over the years many readers have contacted me for fantasy baseball advice throughout the season. I look forward to helping you on your journey to win championships this year. You can contact me with any questions or comments at This email address is being protected from spambots. You need JavaScript enabled to view it., follow me on Twitter @mikeinsights, or join me as a member of Couch Tomatoes, my fantasy sports discussion group on Facebook: https://www.facebook.com/groups/330237687362965/
Never miss ASL's latest fantasy sports news. Send us an email at This email address is being protected from spambots. You need JavaScript enabled to view it. and list the sports you are interested in (NFL, NBA, MLB, NHL, EPL) to start receiving ASL's newsletter.
Good luck! Have fun!