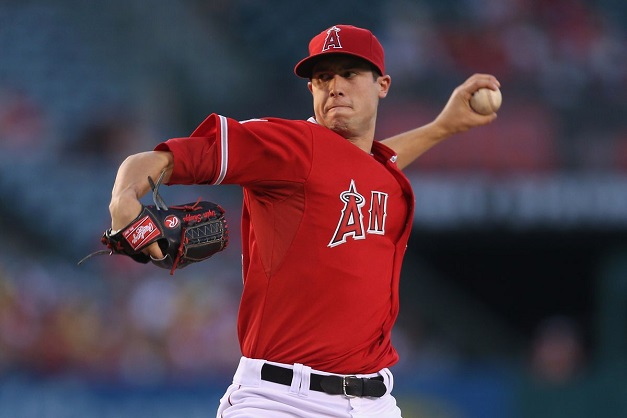 Written by Michael Nease
12 April 2018
Decades ago while singing about poker -- or perhaps having a premonition about how fantasy sports would explode into a pastime shared by millions -- Kenny Rogers recorded the chart-topping song "The Gambler." The lyrics of that song speak not only of poker but also apply broadly to so many other things in life.
"If you're gonna play the game, boy,
You gotta learn to play it right.

You got to know when to hold 'em,
Know when to fold 'em,
Know when to walk away,
And know when to run.
You never count your money
When you're sittin' at the table.
There'll be time enough for countin'
When the dealing's done."
As we move into Week 3 of the fantasy baseball season, there are still more than five months left in the long marathon we are all facing. Rather than carefully deciding what needs to be done next, many are panicking and making terrible decisions that will haunt them for months as a bad season only gets worse.
I follow many discussion groups, and the fantasy baseball world is enraged with many players and their surprising slow starts. Giancarlo Stanton had 59 HRs last year but has just one in his last 11 games and is hitting .235. The biggest aggravation is that he has already had a pair of five-strikeout games. I saw one person post about being upset that the game rules don't allow Stanton to be waived.
We need to pause sometimes and take a deep breath. Calm down! There are peaks and valleys in all sports. There are times when your player has a spectacular game and others where they stink out the place. Judging a player by a small sample size doesn't give you a correct estimate of their big-picture value. Every player will have slumps; get used to it. We all want players that are CONSISTENT. That is a subject for another day, however.
If you analyze your situation and find that you really need some help, here are a few names that you may be seeing on your waiver wire who can give you a lift.
Hitting
3B Brian Anderson, MIA (16 percent owned)
Preseason Ranking: 1,409
Current Ranking: 87
Runs: 8

Home Runs: 1

RBIs: 9

Stolen Bases: 0

Avg: .295
After getting a taste of the big show in 2017 with a 25-game stint, Anderson is off to a fast start in 2018. Look for him to have a spotty year based on his lack of experience. He is definitely worth a try, even if only for a brief trial.


1B/OF Steve Pearce, TOR (9 percent owned)
Preseason Ranking: 1,175
Current Ranking: 182
Runs: 7

Home Runs: 3

RBI's: 5

Stolen Bases: 0

Avg: .214
Pearce has had a long career as a prototypical baseball journeyman, but he possesses 20-homer pop and should get a good helping of RBI opportunities as long as he's batting in the middle of the Blue Jays' order. He can play a short-term roster role for you. If he stays hot, perhaps you can keep him around. Maybe you can even use him as part of a trade as a secondary player to help gain an edge and add another player to improve your lineup.


2B/3B Ryan Flaherty, ATL (12 percent owned)
Preseason Ranking: 1,444
Current Ranking: 180
Runs: 7

Home Runs: 0

RBIs: 3

Stolen Bases: 2

Avg: .333
Even more so than Pearce, Flaherty is a pickup designed to use in a trade to "balance things out." He has been a subpar hitter for most of his career, but he plays two positions and is off to a good start with a .333 average and .442 on-base percentage. Before grabbing him, set up some trade scenarios and be ready to make some offers that involve him as a secondary piece. Deal Flaherty before his stats come back to Earth, which is about 90 percent probable.


Pitching
SP Mike Fiers, DET (3 percent owned)
Preseason Ranking: 1,087
Current Ranking: 91
Wins: 1

Saves: 0

Strikeouts: 6

ERA: 0.00

WHIP: 0.67
Fiers is a strictly mediocre pitcher on a team not likely to achieve much in 2018. However, he was superb in his first start of the season and if he can hold his own versus the Yankees on Friday, that might signal that a rebound year is on the way. He can be good enough to fill a role on deep-league rosters.


SP Tyler Skaggs, LAA (43 percent owned)
Preseason Ranking: 636
Current Ranking: 60
Wins: 2

Saves: 0

Strikeouts: 17  

ERA: 1.69

WHIP: 1.19
Now in his sixth season, Skaggs has had a nondescript, injury-plagued career, one which included Tommy John surgery in 2014. Yet, he may be finally unlocking the potential that scouts saw back in 2013 when he was considered a top-20 prospect. He's not a workhorse, but Skaggs can pile up the strikeouts and has allowed just three earned runs in 16 innings this season. If you need pitching, grab him before your opponents learn he is finally relevant.


SP Ian Kennedy, KC (54 percent owned)
Preseason Ranking: 626
Current Ranking: 57
Wins: 1

Saves: 0

Strikeouts: 13

ERA: 0.75

WHIP: 0.83
Now in his 12th year, Kennedy has had an up-and-down career. He was emphatically down last season when he recorded a 5-13 record with a 5.38 ERA. However, shrewd owners should grab Kennedy, who has good short-term value as part of a trade offer while he is hot. He's no longer the 21-4 pitcher we saw in 2011, but if he stays healthy, Kennedy can provide 12 wins, 170-plus strikeouts and a decent ERA (3.68 in 2016).
Sorting available players by current value and comparing that to their preseason rankings can yield interesting results. This can highlight potential waiver moves to make in order to strengthen your roster. The best part is that if the player you add fails, you can simply try again. A final word to the wise: Know if your league limits the number of waiver moves you can make.
Player rankings, stats and percentages accessed via Yahoo and updated through April 11, 2018.


Over the years, many readers have contacted me for fantasy baseball advice throughout the season. I look forward to helping you on your journey to win championships this year. You can contact me with any questions or comments at This email address is being protected from spambots. You need JavaScript enabled to view it., follow me on Twitter @mikeinsights, or join me as a member of Couch Tomatoes, my fantasy sports discussion group on Facebook: https://www.facebook.com/groups/330237687362965/
Never miss ASL's latest fantasy sports news. Send us an email at This email address is being protected from spambots. You need JavaScript enabled to view it. and list the sports you are interested in (NFL, NBA, MLB, NHL, EPL) to start receiving ASL's newsletter.
Good luck! Have fun!