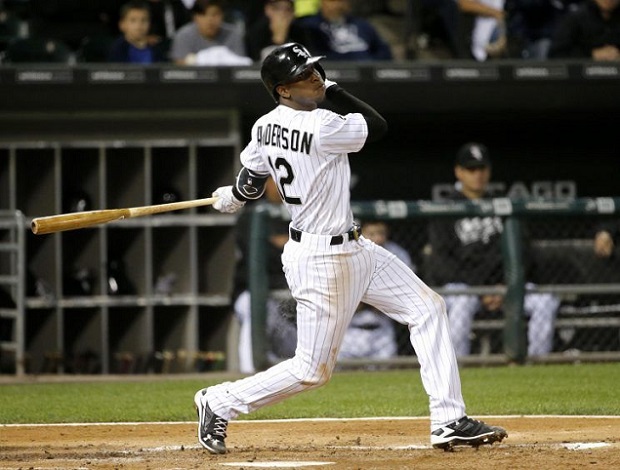 Written by Michael Nease
05 April 2018
The baseball season's first week is now in the books. It is way too early to determine anything of substance about your fantasy squad. Teams and the players on them are still shaking off the cobwebs. Playing games in northern cities with sub-40-degree temperatures after playing in Arizona and Florida for several weeks is something that takes an adjustment.
Wholesale changes to our rosters are not prudent with almost an entire season left to play. Great players are in slumps, and it seems that for every one of those, some obscure player has come out of nowhere to have an amazingly hot start.
Many fantasy owners look at baseball as a step down from football. How wrong they are. The player pool for football is only about one-third the size of baseball's. Add in top minor leaguers and significant player movement between teams and you begin to appreciate the degree of difficulty in playing fantasy baseball. Just in case that is not complicated enough, fantasy baseball has to be monitored on a daily basis over six months whereas fantasy football is a weekly game played over four months.
Although it is still too early to get too rattled by players in a slump, there's nothing wrong with looking for a little help. Here are six names that you may be seeing on your waiver wire that can give you a lift.


HITTERS
OF Preston Tucker, Atlanta Braves
Runs: 4

Home Runs: 2

RBIs: 8

Stolen Bases: 0

Ave: .429
After two mediocre seasons, Tucker is off to a strong start in 2018. He could be a flash in the pan at this point or he could be a budding superstar. Either way, he is a solid add at this early point. If needed, you can make his roster stint a short stay. And there is always that thrill of finding a diamond in the rough.
 
SS Tim Anderson, Chicago White Sox
Runs: 6
Home Runs: 3
RBIs: 4
Stolen Bases: 3
Avg. 300
Anderson is in his third season for a rebuilding White Sox team. He has speed and power. Thus far. he has a career batting average of .268, but he seems to be blossoming in 2018. Anderson will certainly fall off this torrid pace, but he is likely to be a good addition to your roster for the rest of the year.


2B, SS, OF Chris Owings, Arizona Diamondbacks
Runs: 5

Home Runs: 1

RBIs: 4

Stolen Bases: 1

Ave: .333
Now in his sixth season, the biggest plus to owning Owings is his multi-position versatility. With injuries, off days and players in slumps, he covers you at three different lineup spots. Although he is a career .258 hitter and is not superior in any of the five scoring categories, it's worth taking a chance on Owings' hot beginning.


PITCHERS

RP Hunter Strickland, San Francisco Giants
Wins: 0

Saves: 2

Strikeouts: 3

ERA: 0.00

WHIP: 0.50
Being a successful closer takes skill, a high degree of concentration and our best friend, luck. In his fifth season, Strickland went into 2018 with only five career saves. He is 2-for-2 in save opportunities this season and will remain the Giants' ninth-inning man for the foreseeable future as the recently injury-plagued Mark Melancon is back on the DL.


SP Tyler Mahle, Cincinnati Reds
Wins: 1

Saves: 0

Strikeouts: 7

ERA: 0.00

WHIP: 0.50
Mahle has started his second season in strong fashion. In only four starts in 2017, he went 1-2, but perhaps more importantly, he got a taste of how to pitch at the major league level. Only 23 years of age, Mahle is someone to keep an eye on as the season progresses. As he becomes more well-known, he will quickly disappear from waiver wires. Grabbing him now gives you an opportunity to see if he can develop into a solid starter on your pitching staff.


SP Sean Manaea, Oakland Athletics
Wins: 0

Saves: 0

Strikeouts: 7

ERA: 1.17

WHIP: 0.52
Despite not getting a win in his first start of 2018, Manaea is off to a solid start. He has been relatively consistent throughout his career and although he may be only your SP4 or SP5, you need pitchers like him to win championships.

At this point of the 2018 season, you should be holding an ongoing evaluation of your team but be careful before making rash moves. Replacing a stud with a 10-day wonder is a sure path to losing. 


Over the years many readers have contacted me for fantasy baseball advice throughout the season. I look forward to helping you on your journey to win championships this year. You can contact me with any questions or comments at This email address is being protected from spambots. You need JavaScript enabled to view it., follow me on Twitter @mikeinsights, or join me as a member of Couch Tomatoes, my fantasy football discussion group on Facebook: https://www.facebook.com/groups/330237687362965/
Never miss ASL's latest fantasy sports news. Send us an email at This email address is being protected from spambots. You need JavaScript enabled to view it. and list the sports you are interested in (NFL, NBA, MLB, NHL, EPL) to start receiving ASL's newsletter.
Good luck! Have fun!